Gear cables fitted. No, I haven't got them working yet, that is a whole other disaster which I'll attend to after a hot coffee
Mitch, these outer cables were cut to length - basically, you want the outers as short as possible while NOT pulling tight before the handlebars hit the frame ie, the bars should be able to swing full turn either way without pulling up against the cables. This results in the slightly too long look here. The outers are very stiff and that makes them look a bit awkward when new.
If you look (or look at your own bike), you'll see where the outers end at the shifter at one end and the stopper on the frame at the other.
The gear cables push in through the shifters from the opposite of the shifter to the outer and a knob on the end of the cable pulls up against the seat in the shifter.
Here's the back end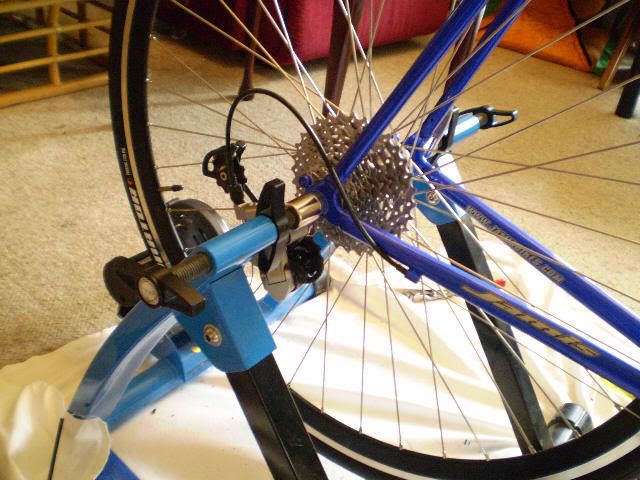 Here you can see the bare cable coming into the outer, following that curve around up and over the dr, then exiting the outer to be connected to the dr.
Basically, you use the outers when the cable has to follow a curve. When the cable runs straight, it's generally in the open with a stopper at each to hold the outers.
Richard
I hope you lot are making sure I'm getting this right. Even allowing the outside chance that I know what I'm doing, there's always the option of making a mistake in the description and misleading someone