Don't think I'll be riding down today Dave
More pictures. This time in my driveway.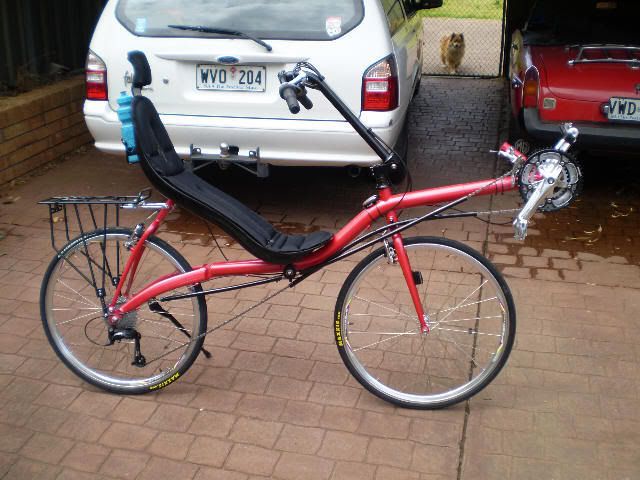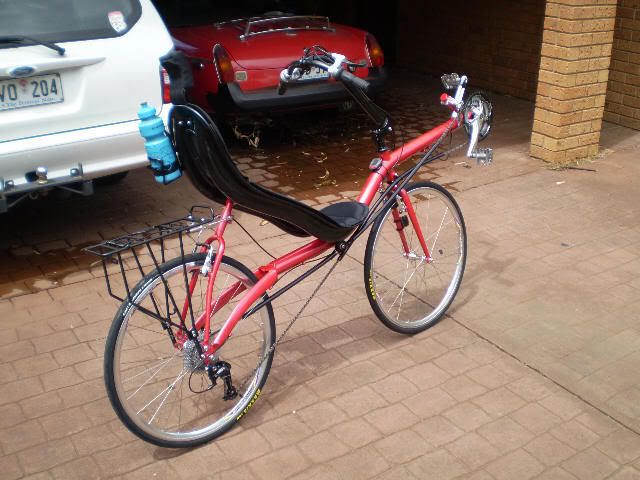 Note the computer down at the base of the steering head? I can juuusssttt see it down there. Up on the bars, it's not only too close to my face to read comfortably, but it's twice the minimum distance from the speed sensor ("hey Mummy, why does that man on the silly bike keep staring at his crutch?")
Yes, I know the front wheel is in back to front, I've addressed that.
Three photos, three different colours, in fact, the colour varies within some of the photos
That drink bottle will probably migrate down to the left hand seat stay - no easier to get to but I have a bag that goes over the top of the seat
I was dubious about the side-stand (this is Oz, we don't have no stinkin' 'kick stands') at first, but with a bike this length and weirdness, it's making a lot of sense at the moment.
Richard