Finally got around to completing a rebuild of my old 1980ish Repco Traveller bike that I have had for around 20 plus years and it was tucked away in various garages until I caught the fixie/single speed bug and decided to do a cheap as possible rebuild that ended up taking over 12 months to do and cost more than I'd like to admit to
First up excuse the photo's as I'm using the camera on the mobile at the moment.
Ok here are some snaps of the bike in its original condition except for the drop bars as I cut them to see what bull horns would look like before I realised I'd better take some pics.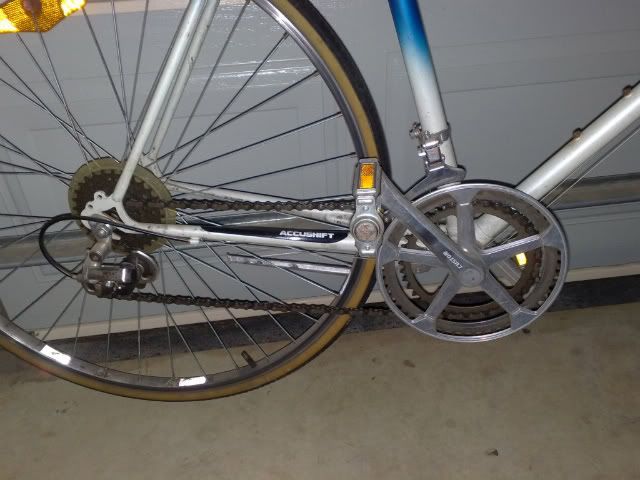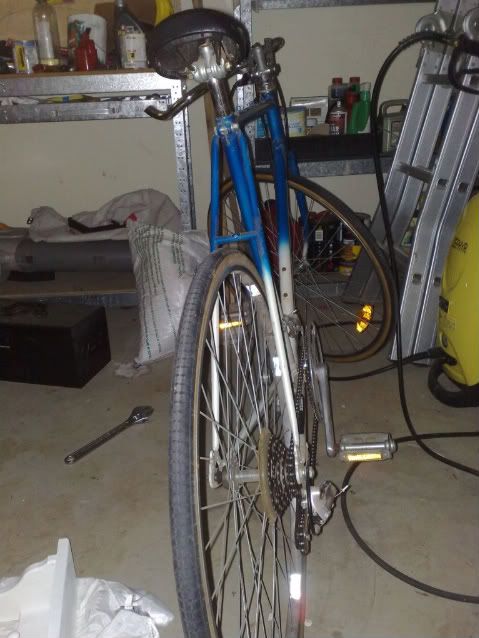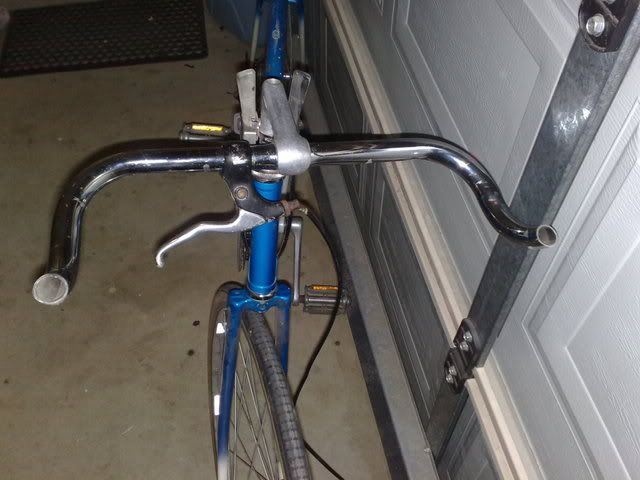 At this point I decided I didn't like the bull horns and hard rubbish brake lever that I acquired so I put that on the backburner for now and decided to start removing components that I wouldn't need and filing off the cable guides and braze ons to get it back to a simple smooth frame.
To strip the frame I used a combination of paint stripper, coarse sand paper, paint scrapers and a lot of elbow grease. In hindsight sandblasting would have been the obvious quick option, however I was still in denial about spending too much and decided to do it by hand.
Bare metal -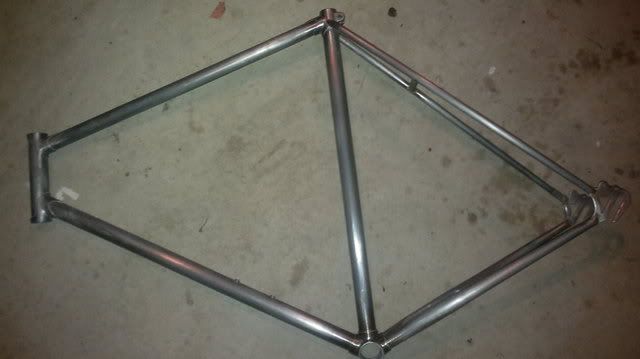 Due to unforeseen circumstances (betting all my rebuild money on Dane Swan to win the Brownlow) the frame sat in my garage and accumulated small amounts of surface rust to which I applied rust buster and re sanded lightly to get it back to a condition suitable for spraying; this happened more than once