Hello , I came across the site a few weeks ago as I was trying to research some bikes I saved from the crushers .
After seeing some of the great bikes on here and talking to some enthusiasts who I had sold some bikes to I have caught the bug and have put a few finds away for myself.
For full disclosure I am acquiring bikes and saving them from a metal recyclers and on-selling them and have met some great rider/restorers who have now made me look at my full suspension mountain bike with disdain and want something old school .
I have an old Speedwell Popular , a original Raleigh Medale and a Malvern Star Sprint . I'm not to sure about keeping the Sprint as it does have a bit of rust which I will investigate further to see if its salvageable .
I previously sold an Apollo 3 , a Speedwell Flash and a Repco Le Mans which where all very tidy units . If I had the room and resto money for them all I don't think I would have let any go lol
Anyway here are my current bikes.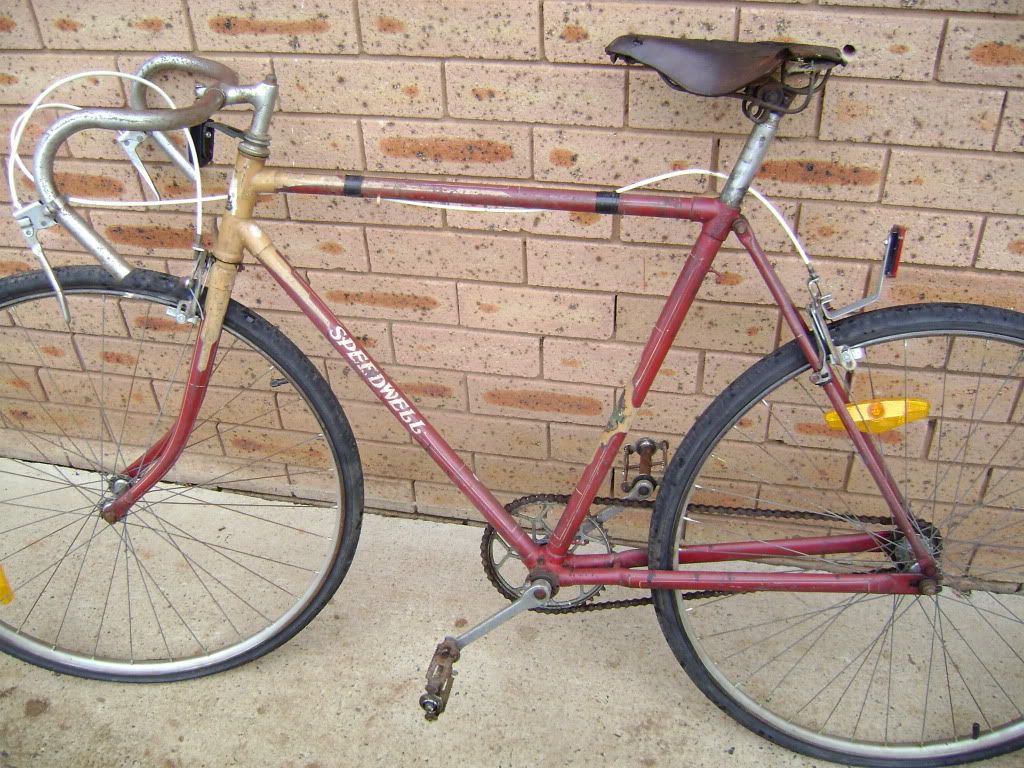 I'm going to do a light resto on the Raleigh as I don't want to lose its untouched quality so new handlebar wraps , tyre's , brake pads and cables and that's it I think .
The Malvern Star is going to need the whole kit and caboodle redone .
The Speedwell wont be touched as I don't think this bike should be rushed at with a new paint job and shiny chrome bits .
I have a few other bikes including another speedwell a repco and an unknown that have all been painted black at some stage , must have been the rage at the time but as I'm mostly likely going to sell those I wont post them . I was annoyed to find that the Speedwell was a nice mid blue with light blue pin striping under the black paint , unfortunate as I think that original paint would look a treat compared to the boring black.