We went for a family ride on the weekend stopping at the Fivebough wetlands where we did a 2 k walk to the local bird blind and back.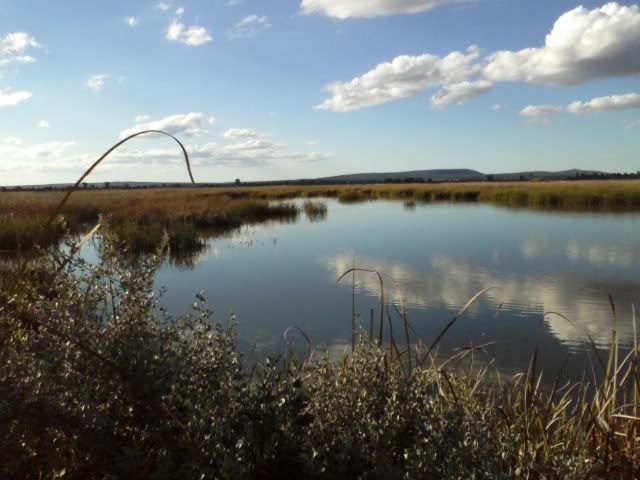 No many birds there yet, about a month or so away, I will try and get more pics closer to time.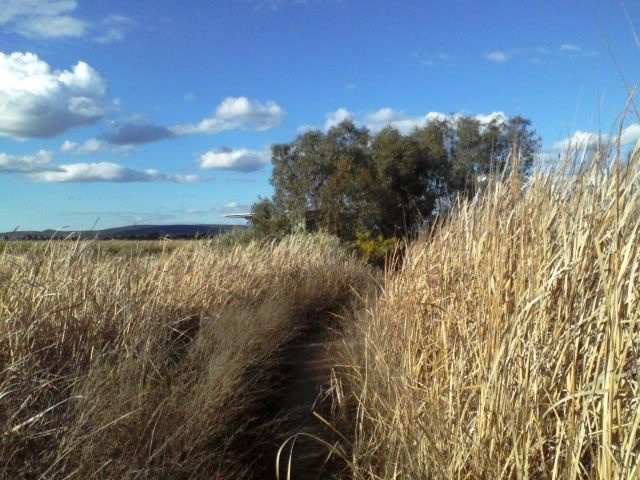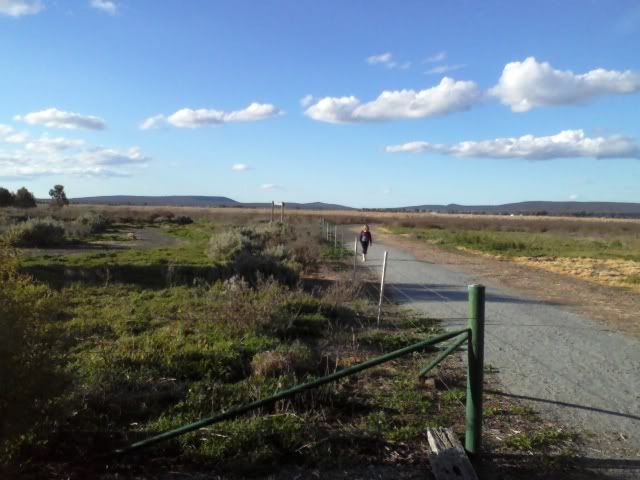 The way in and out.
My back up transport with the tag-a-long.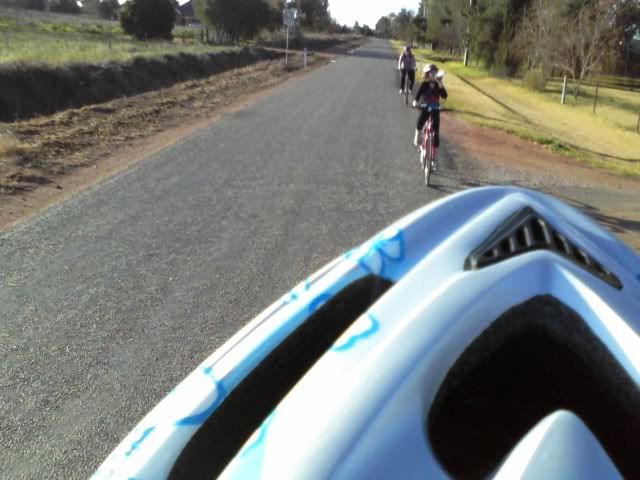 Bunch of slow coaches!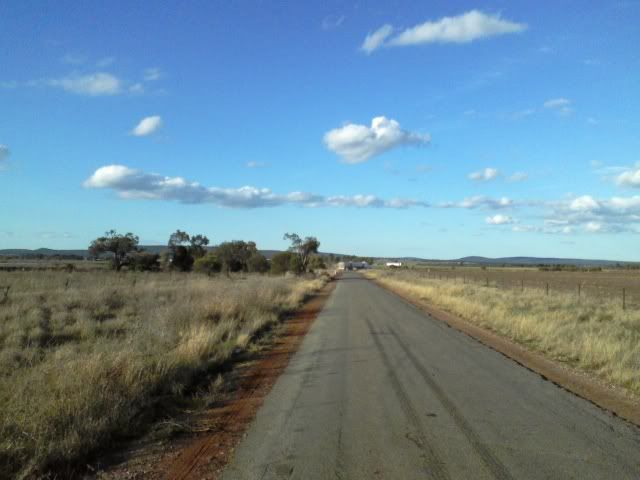 If you look carefully you will notice a bloody great double grain semi that just pasts us on a road not much wider than one car.
Rough road ahead.
More traffic, bloody busy on a Sunday avro!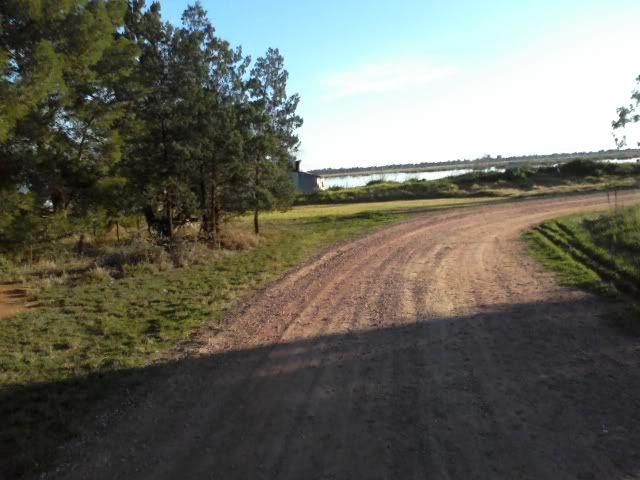 Our driveway!
Home again, great ride and walk and the weather was great for this time of year, it's going to be cold again by next weekend, but we had fun while it lasted.
Martin