News & Reviews on BNA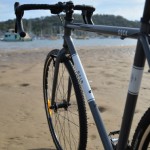 If you visit Melbourne, Sydney, Brisbane, Perth or Adelaide, you stand a good chance of spotting a Reid bike somewhere in these cities. The Australian company can still be described as a new-comer to the market, but they have expanded swiftly and are now selling in Europe and the USA as well. Reid's strategy is […]
Forum rules
The information / discussion in the Cycling Health Forum is not qualified medical advice. Please consult your doctor.
---
---
---
Posts: 5655
Joined: Sat Dec 19, 2009 11:12 am
Location: Sanstone Point QLD
Postby foo on patrol » Sun Jun 10, 2012 8:40 pm
Here you go.
http://bonesmart.org/public_forum/fat-p ... 472cb&
Foo
I don't suffer fools easily and so long as you have done your best,you should have no regrets.
Goal 6000km
---
Posts: 462
Joined: Sun Aug 08, 2010 4:06 pm
Location: Perth. WA
Postby orbeas » Sun Jun 10, 2012 9:01 pm
oh thanks foo, in my highjump days i got painfull anckle joints( they use the knee as an example wonder if it can be the same for other joints) with the run up and constant landing on the dirt, no mats like these days..
thanks for the link, interesting
Orbea Euskaltel:Ultegra,Durace,RS80
Orbea Erandio Hybrid
---
Who is online
Users browsing this forum: No registered users
About the Australian Cycling Forums
The largest cycling discussion forum in Australia for all things bike; from new riders to seasoned bike nuts, the Australian Cycling Forums are a welcoming community where you can ask questions and talk about the type of bikes and cycling topics you like.
Bicycles Network Australia
Forum Information