News & Reviews on BNA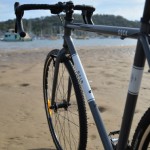 If you visit Melbourne, Sydney, Brisbane, Perth or Adelaide, you stand a good chance of spotting a Reid bike somewhere in these cities. The Australian company can still be described as a new-comer to the market, but they have expanded swiftly and are now selling in Europe and the USA as well. Reid's strategy is […]
---
Posts: 166
Joined: Fri Nov 12, 2010 11:01 am
Location: Northern 'burbs, Adelaide
Postby PeteV » Sat Aug 25, 2012 11:53 am
Here you go, Mojo now running 28 randonneurs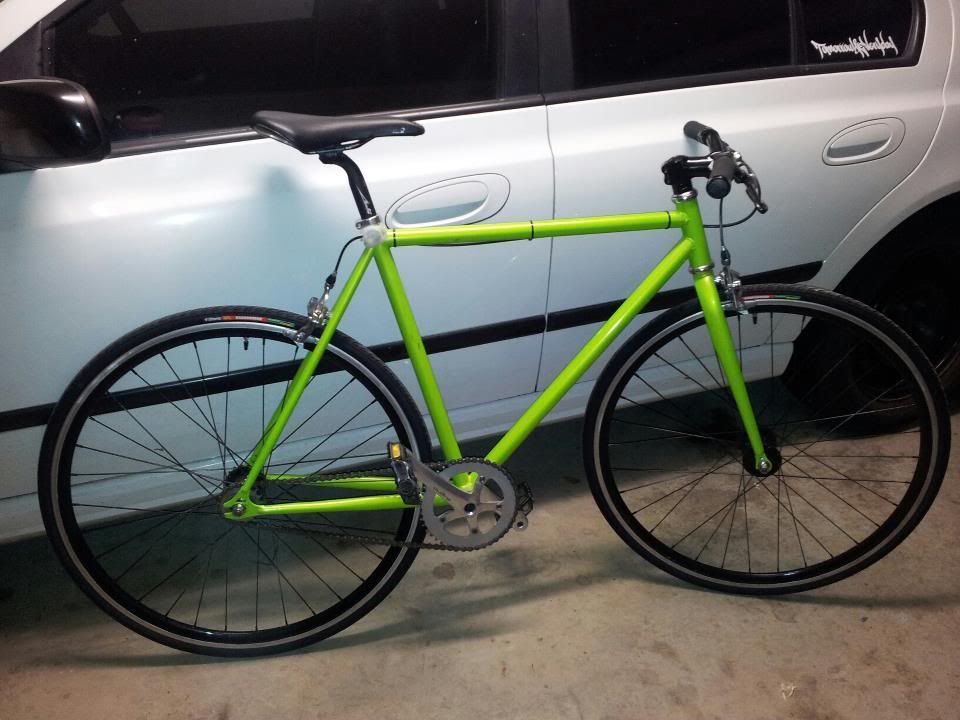 The finished ladies bike with an old set of 700c wheels. It originally had 26" wheels and now can use short reach brakes lol
Merida Ride Lite 93 2012
Mojo Urban fixed
1984 Christoff R.I.P
---
Posts: 334
Joined: Sat Aug 28, 2010 10:35 pm
Postby yehuwdiy » Sat Aug 25, 2012 12:22 pm
MAN! Nice job ob both counts. 28mm tyres have become my favourite for commuting as well, seems to be a happy middle ground. Hmm...26-->700C + Short reach brakes...never thought it would work...one more reason to horde and tinker
thanks for the update, I feel like I now have closure
---
---
Posts: 166
Joined: Fri Nov 12, 2010 11:01 am
Location: Northern 'burbs, Adelaide
Postby PeteV » Sat Aug 25, 2012 1:21 pm
The shoulder still gives me niggles of pain now and then but I'm back on the bike Dave! Great weather to be able to ride as well.......

28's are a lot nicer ride for commuting but once these randonneurs have worn out I want to do a bit of reserch and find a better tyre. They can be really unpredictable in the wet, great puncture protection tho...
Merida Ride Lite 93 2012
Mojo Urban fixed
1984 Christoff R.I.P
---
Who is online
Users browsing this forum: No registered users
About the Australian Cycling Forums
The largest cycling discussion forum in Australia for all things bike; from new riders to seasoned bike nuts, the Australian Cycling Forums are a welcoming community where you can ask questions and talk about the type of bikes and cycling topics you like.
Bicycles Network Australia
Forum Information