News & Reviews on BNA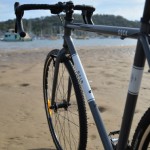 If you visit Melbourne, Sydney, Brisbane, Perth or Adelaide, you stand a good chance of spotting a Reid bike somewhere in these cities. The Australian company can still be described as a new-comer to the market, but they have expanded swiftly and are now selling in Europe and the USA as well. Reid's strategy is […]
Posts: 128
Joined: Mon Aug 23, 2010 5:23 pm
Location: Perth, WA
Contact:
Postby Shifter » Fri Sep 07, 2012 3:31 pm
So... how many Trance owners do we have now?
2012 Giant Trance X0
2011 GT Zaskar Carbon
2010 Malvern Star Oppy A4
---
---
---
Super Mod

Posts: 28099
Joined: Sun Sep 24, 2006 2:41 pm
Location: Sunbury Vic
Postby Mulger bill » Fri Sep 07, 2012 8:52 pm
2011 X2 in my shed after being a hardtail holdout for years. Pity my ability isn't as good as the bike, eaten more dirt in the last 14 months than in the previous five years
The only thing it aint good for is urban assault but that's what the steel HT I'm building up is for.
...whatever the road rules, self-preservation is the absolute priority for a cyclist when mixing it with motorised traffic.
London Boy 29/12/2011
---
---
---
---
---
---
---
---
---
---
Who is online
Users browsing this forum: No registered users
About the Australian Cycling Forums
The largest cycling discussion forum in Australia for all things bike; from new riders to seasoned bike nuts, the Australian Cycling Forums are a welcoming community where you can ask questions and talk about the type of bikes and cycling topics you like.
Bicycles Network Australia
Forum Information