Leading on from my drawn out thread on my brief love affair with a vintage bicycle [here:
viewtopic.php?f=23&t=53322
], I was in urgent need of a replacement training bike with a view to racing it.
As sad as it was killing a great old bike, there was some excitement to be had in urgently trawling
eBay
for a suitable replacement. This time I had a bit more to spend so focused on something steel, something with much tighter angles, and something in a 60. I got outbid on a Moser and two Merckxs and toyed with getting a Gios. I then spotted this very pre-loved Colnago International – private seller in the US with $60 postage – and thought why not. Had all the right markings and the chromed, pantographed Columbus fork.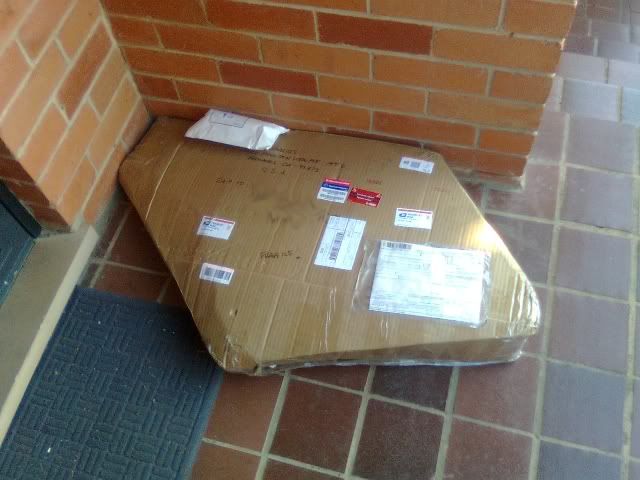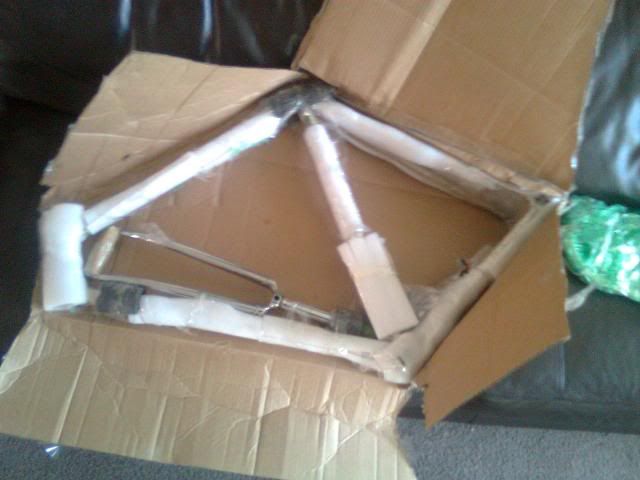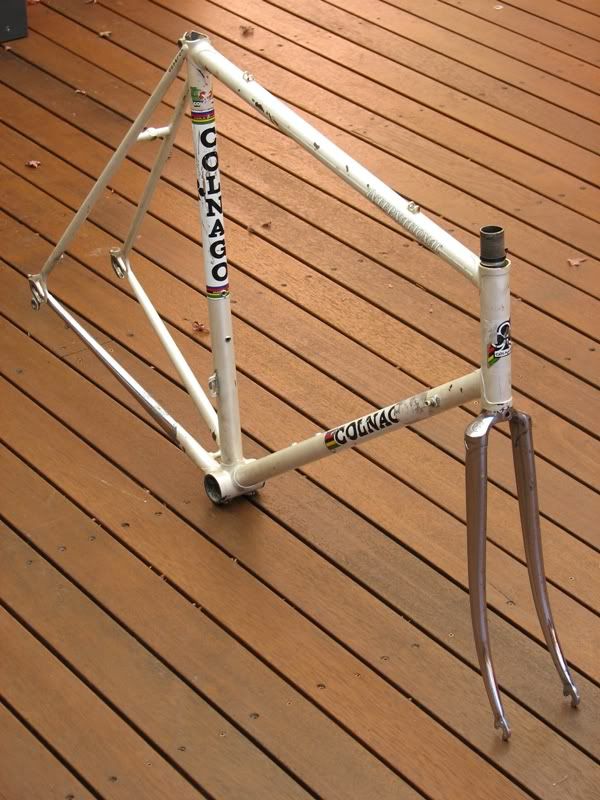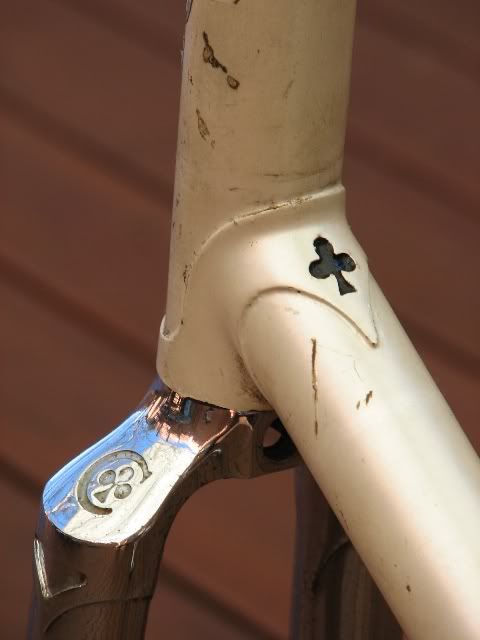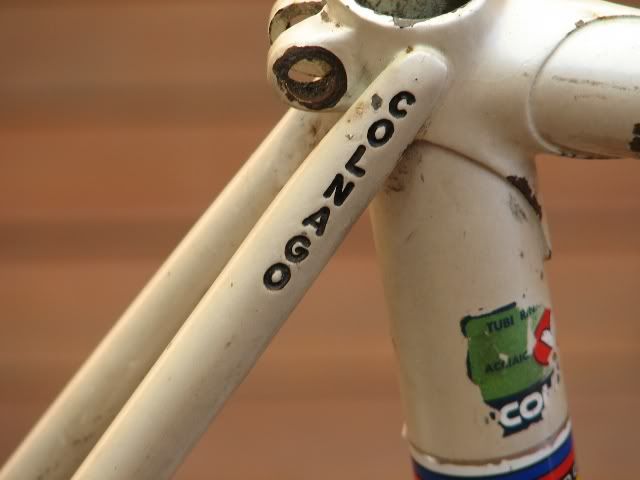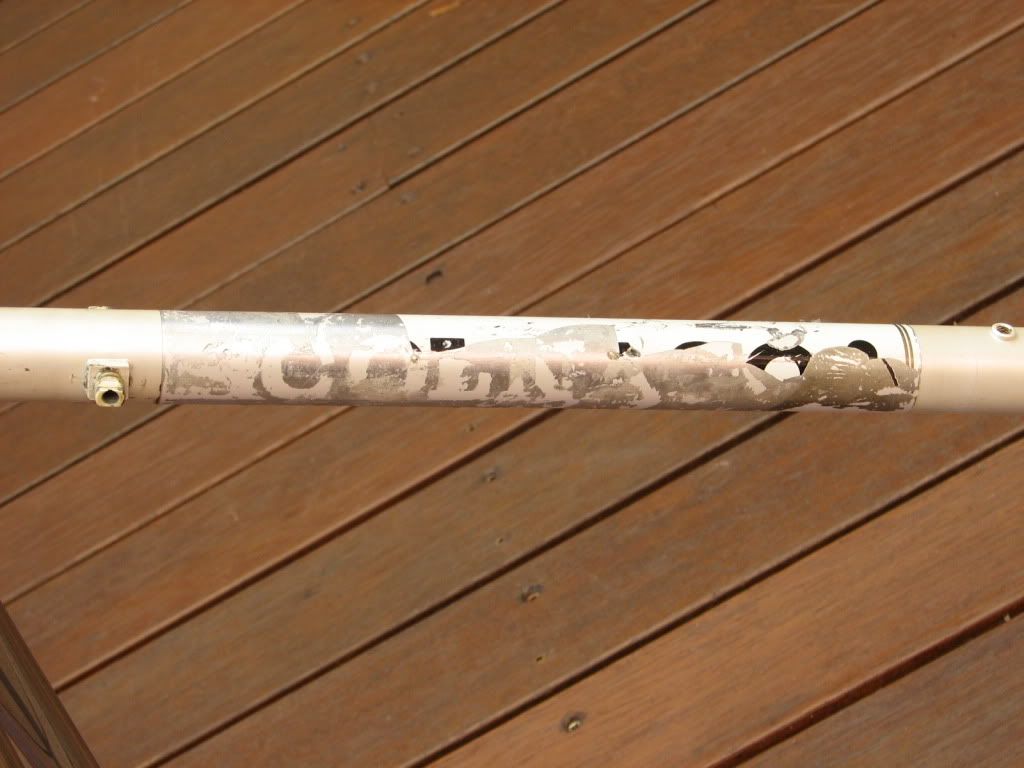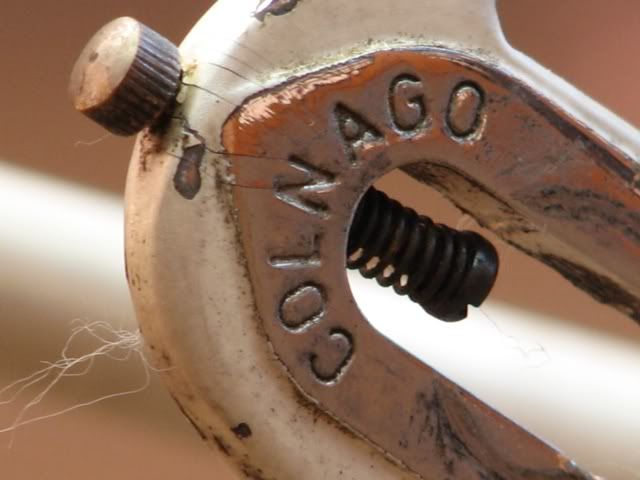 While it was in transit I had every intention of giving it a repaint once it arrived but again, time was of the essence. After it arrived, I hit it with some cut and polish and the pearl white started to shine [in a few spots at least]. Once it was mocked up with some bits, it too grew on me so I decided to leave it as it is - in the words of others on this forum, patina is king and they are only original once.
I transferred most bits from the previous bike but decided to go full Dura Ace. So…..the silver bits: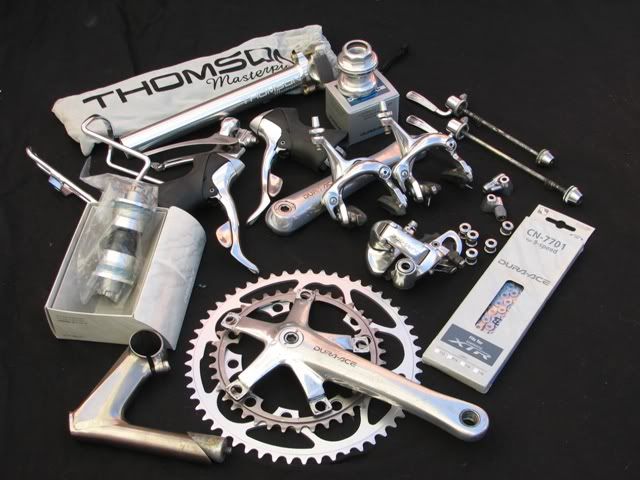 Headset: Dura Ace
Cranks: Dura Ace 7700
BB: Dura Ace 7700 Italian
Brifters: Dura Ace 7700
Brakes: Dura Ace 7700
Chain: Dura Ace [new]
Front Mech: Dura Ace 7700
Rear Mech: Dura Ace 7700
Pedals: Dura Ace 7900 [new]
Stem: Cinelli Grammo Titanium (90mm)
Seatpost: Thomson Masterpiece [a breathtaking piece of engineering]
The brown bits, bars and cables: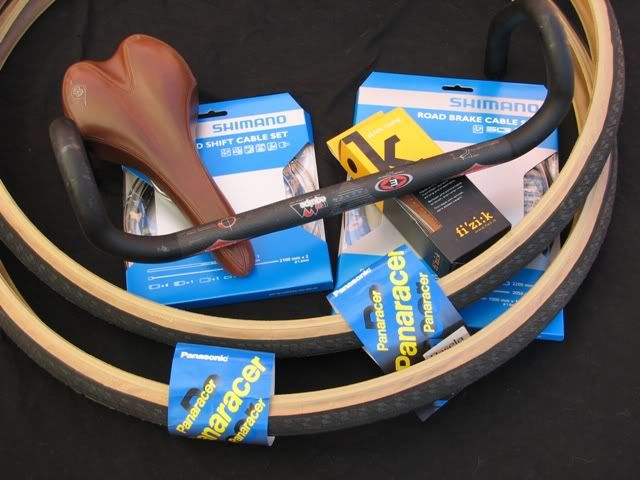 The wheels:
After using the Kinlin/CycleOps Power rear wheel on the previous bike, it was time to get a matching front built. I love the high flange look but struggled to find something in 24 hole [I had already bought the rims]. Thankfully Paul Comp make one which is also a breathtaking piece of engineering.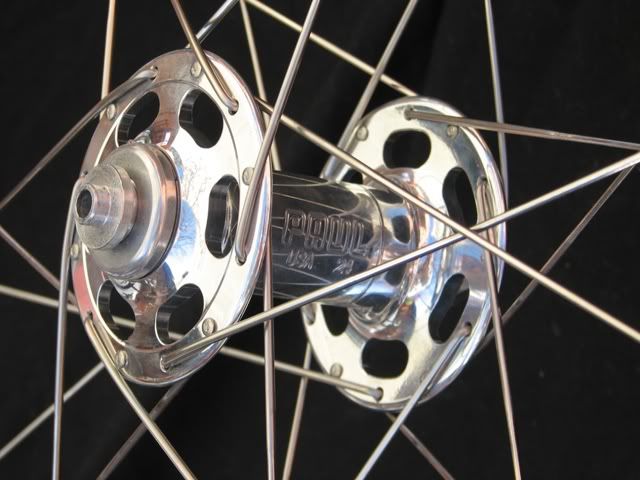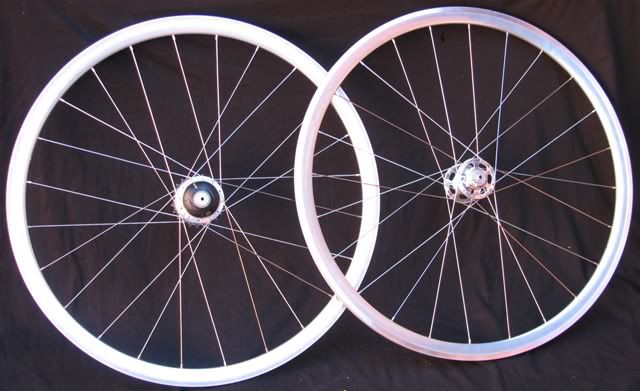 And here it is:
I put the Zipps on to see if it would sneak under 8kg [which it did] but I haven't snapped a shot yet with the Kinlins and gumwalls on.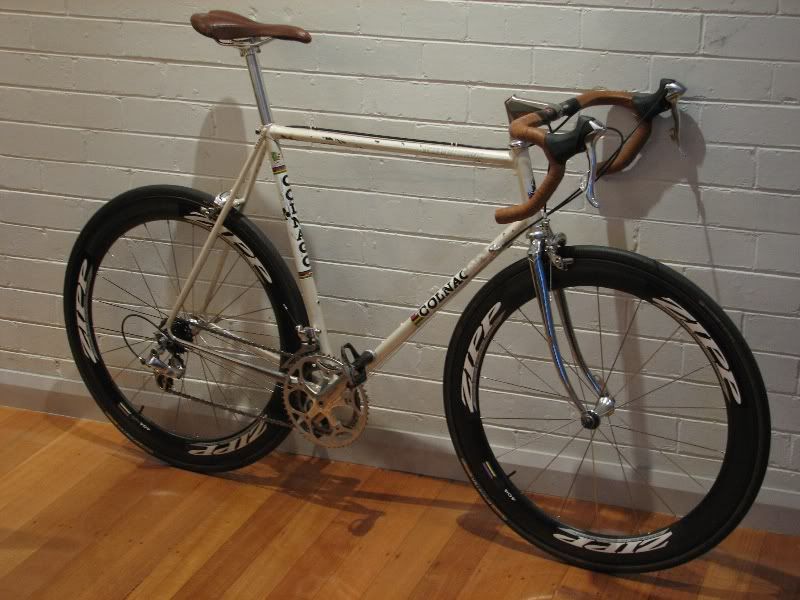 So what's it like? – a kilo lighter and every bit as good as the Speedlite thankfully. Dura Ace shifters have a more positive shift action and brakes are a lot more efficient. The 60 is definitely the right size. I put it out to the Triathlon Club to name it. They said because it was old, brown, Italian and showing its age it should be called "Fabio". Sadly that name has stuck!
It's first race will be October with the ACT Vets Cycling Club Spring/Summer Season - my first go at road racing.