Further addendum to all this madness - I spaced my right pedal out 4mm and went for a gentle ride to see how the knee felt. Still just as painful. D'oh!
Thoroughly pissed off by now, I went and read every single bit of literature I could about forefoot, cleat and rearfoot wedging including all of Steve Hogg's stuff which is nicely written and clear. Determined to get to the bottom of this, I also took some photos of my feet, which I had always percieved to be reasonably symmetrical;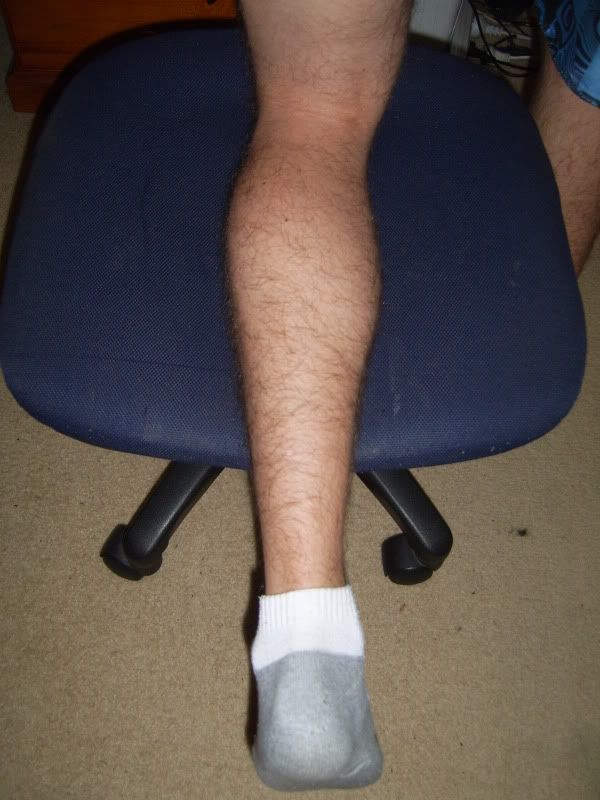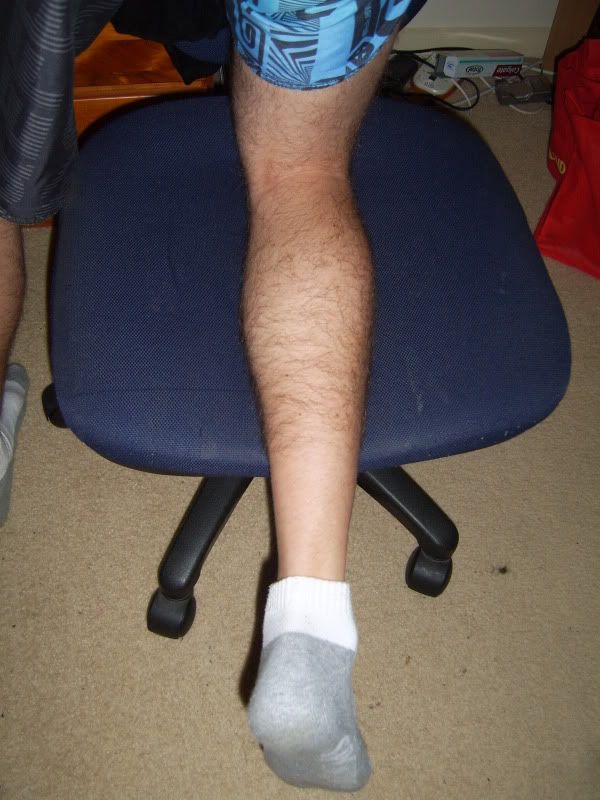 You can see the left foot is reasonably straight, and has an almost neutral rearfoot and forefoot. The right foot is a retarded mongoloid piece of junk which has a tibial torsion, a rearfoot AND a forefoot varus. So I figured I needed to correct my foot intrinsically as well as just rotating it outwards a bit to stop the knee pain, since we've eliminated every other option. I ordered some of the stuff recommended by Steve Hogg including a wedge kit and a set of insoles - the amount of angulation I can see in those photos is not going to be simple to correct so I'd better use the proper gear I think.
Strangely since doing all this, my left hip (the original problem) has been perfectly fine.
I hope others read this thread and all the complicated mucking around helps someone else out there to get a nice, painfree bike fit as well as me.