With the current spate of threads about using the latest generation of LED torches as bike lights, I thought I'd share my mounting solution with you guys.
Firstly, I've purchased three of
these torches
to be used as bike lights. Two are to be used mounted on the bike while the other one is a spare light to be carried in case I get caught after dark without my normal lights (it's a spare to be carried around). I needed a secure way to mount the two on the bike, since the supplied
mounting blocks
won't fit where I need them to be mounted and still let my cranks turn (that's another story).
With that in mind, I made up the following mount using a couple of strips of aluminium, a bolt and nut and a clamp from my VistaLite set (which these torches replace).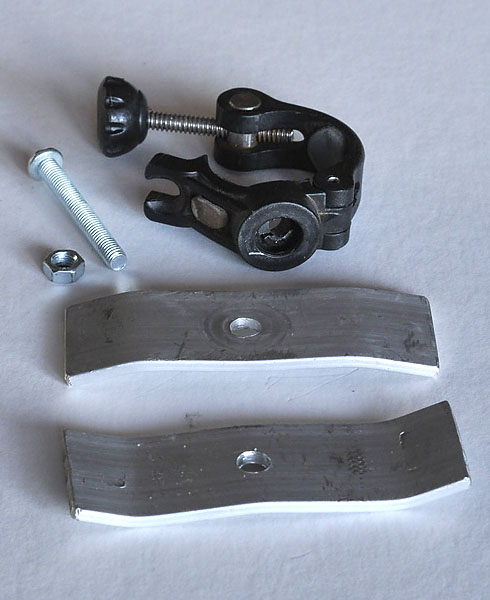 I bent the outside 10mm of the strips of Al using a pair of vice grips to provide a secure mounting plate. The bend in the middle came about when I tightened up the nut on the bolt.
What you end up with after assembly is what you see below.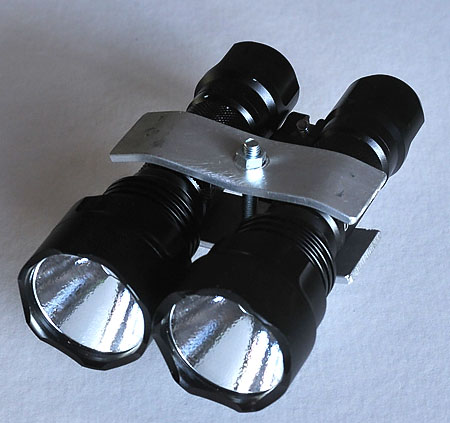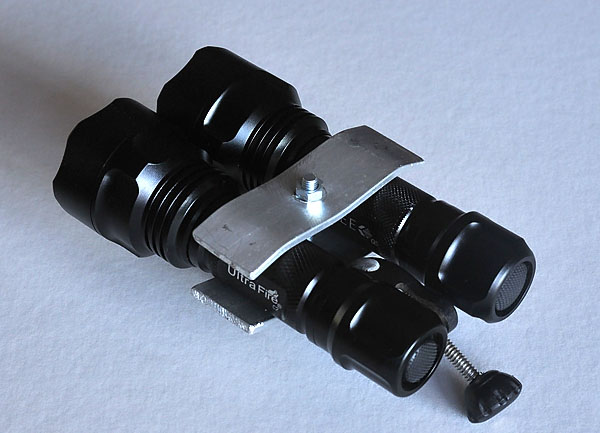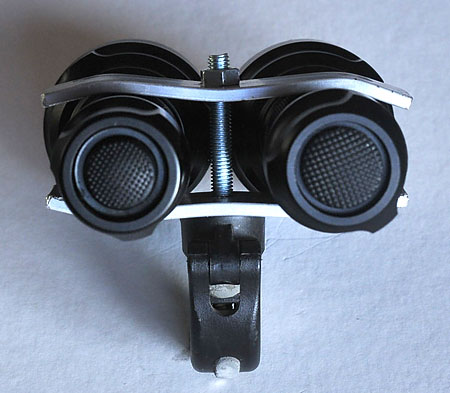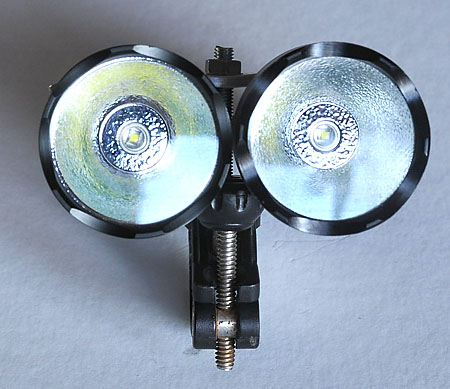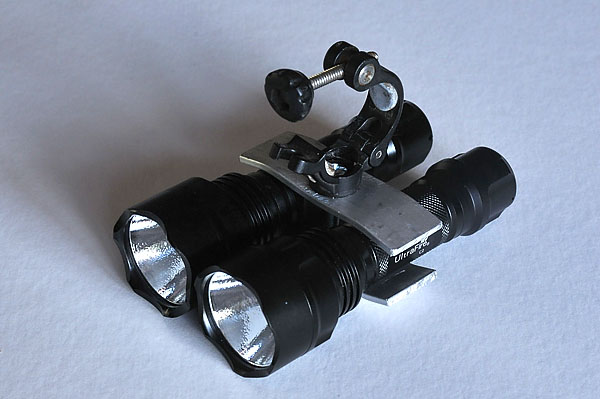 And finally, when the torches are mounted on the bike: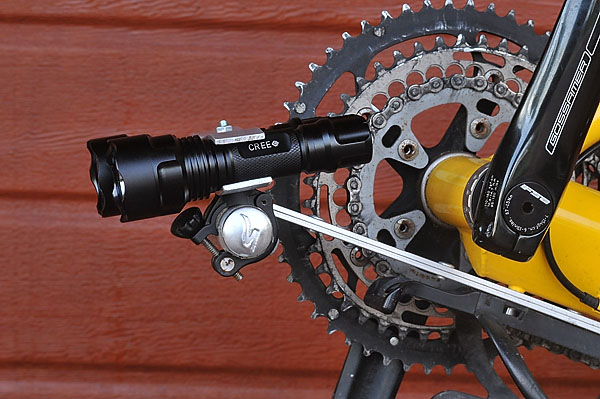 Cheers,
Graeme