Lads
Frame Clear out is happening again
1. Pink Columbus Beater 53cm TT 52 ST CTC, has surface rust spots and one ding in the drive side stay, Looks well built with slightly thinned lugs, if it's not sold I plan to strip it and repaint...
$200 Boxed and ready to be couriered
2. Viner Columbus 54cm sq recent repaint in Metallic Red will have new decals fitted. Is a really nice frame with no dings or scratchs, Well built.
$350 Boxed and ready to be couriered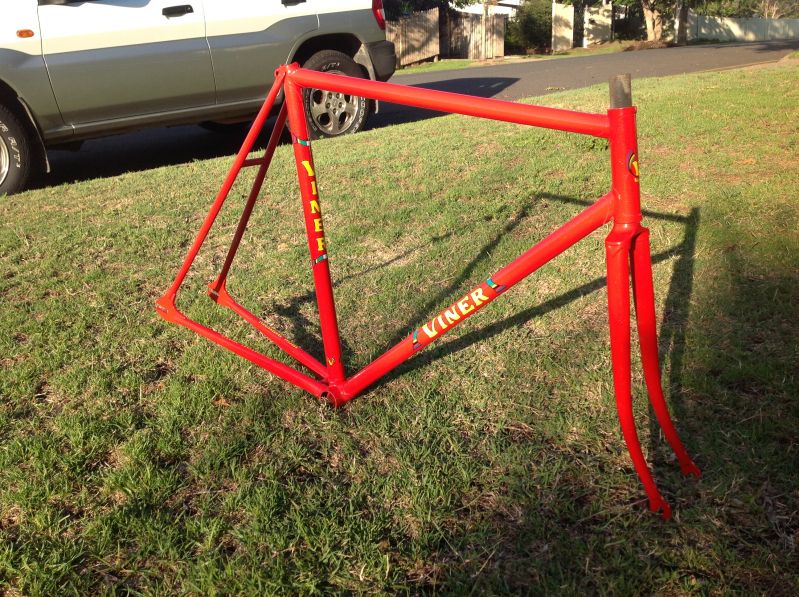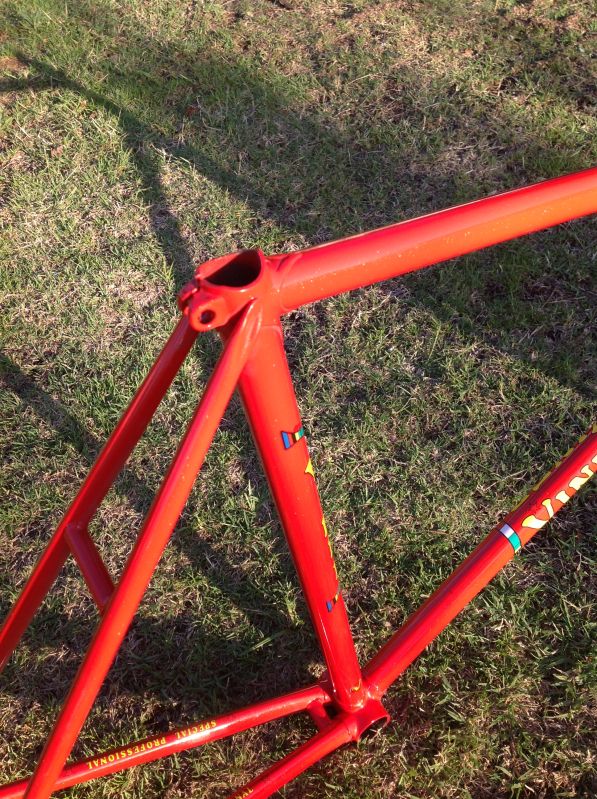 3. Vitus Carbone 9 Track. 56 cm SQ Not many of these made, Complete with Mavic HS and 23mm propriety seat post, The down tube to BB junction had seperated 1.5mm and I got some specialist 2 part epoxy from the hand gliding club up here that they use for the carbon to alum joins on handgliders and it has not budged in 6 track training sessions. ( also have Mavic to TB14 wheelset and Mavic Starfish crankset available)
$500 Boxed and ready to be couriered
5. Klein Rascal Small size 16in seat tube Purple to pink fade, Has been ridden and has scratches to show it. Also pink is faded but not to bad. Spinner 1" forks included ( also have RockShox MAG 21 available $60 )
$370 ot $430 with early CK No logo 1" threaded HS Boxed and ready to be couriered
6. Kerry Hopkins Reynolds 653 frameset, 57cm SQ Suntour dropouts well built frame has been used and has scratches to show it but no dings.
On Hold for Scottytohotty
Help me pay for more Bike !! BAN ME NOW FOR SWEARING !!
Shoot me a PM if you have offers
More photos of all here:
http://s80.beta.photobucket.com/user/DUBRAT/library/Frames