News & Reviews on BNA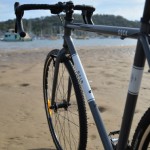 If you visit Melbourne, Sydney, Brisbane, Perth or Adelaide, you stand a good chance of spotting a Reid bike somewhere in these cities. The Australian company can still be described as a new-comer to the market, but they have expanded swiftly and are now selling in Europe and the USA as well. Reid's strategy is […]
Posts: 473
Joined: Sat Jan 02, 2010 9:48 am
Location: Brisbane
---
Posts: 245
Joined: Tue Aug 14, 2012 5:59 pm
Location: Sydney
Postby Alien27 » Wed Nov 21, 2012 5:57 pm
Google Maps Bicycling is your friend
https://maps.google.com/maps?hq=http://maps.google.com/help/maps/directions/biking/mapleft.kml&ie=UTF8&ll=37.687624,-122.319717&spn=0.346132,0.727158&z=11&lci=bike&dirflg=b&f=d
Tom
---
Posts: 473
Joined: Sat Jan 02, 2010 9:48 am
Location: Brisbane
Postby pentlandexile » Thu Nov 22, 2012 4:46 pm
Thanks! Tried out a new route to work this morning - longer but about 100% more relaxing. Great stuff.
Long day's journey into alt-bars
---
---
Posts: 473
Joined: Sat Jan 02, 2010 9:48 am
Location: Brisbane
Postby pentlandexile » Wed Nov 28, 2012 4:35 pm
Yeah that's ok I'll see you hopefully in the next coupla weeks when the Raleigh's finished.
Long day's journey into alt-bars
---
Posts: 6916
Joined: Mon Jan 28, 2008 3:17 pm
Location: wowe
Contact:
Postby munga » Wed Nov 28, 2012 5:11 pm
more pr0n! i really need to get my finger out..
take my advice - i don't need it!
---
Who is online
Users browsing this forum: No registered users
About the Australian Cycling Forums
The largest cycling discussion forum in Australia for all things bike; from new riders to seasoned bike nuts, the Australian Cycling Forums are a welcoming community where you can ask questions and talk about the type of bikes and cycling topics you like.
Bicycles Network Australia
Forum Information