Not very pleased to be listing this but, I bought this medium Ridley Helium last year and the bike has only done 300km. I got too sore the first couple of rides, so went to get fitted recently as the bike was sitting collecting dust and was told that for my height it was too big.
Ridley size their frames one size up so this would ideally suit someone that is looking for a large frame (see factory measurements below). The measurement from the centre of the BB to the top of the seat post is 695mm not including the actual seat (comes from factory at 740mm). It was professionally cut by Bikeforce in Docklands and Ridley states a maximum cut of 60mm, so you can still cut another 15mm off it, if need be.
There are no marks or scratches on the frame and is also the lightest one in the Ridley range (awesome climbing bike!)
Please note the sale is for the Frame only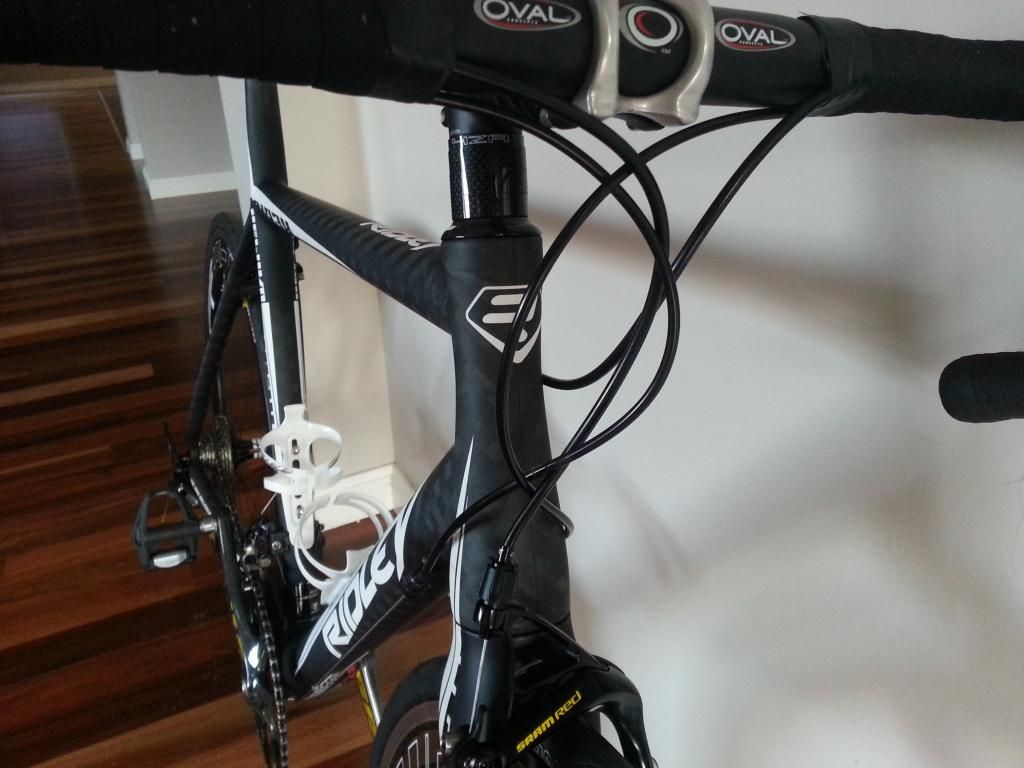 The sizing guide can be found below.
http://www.ridley-bikes.com/au/en/bikes ... -bike-info
Price: $1,700