The Northern Sydney Cycling Map (available
here, but beware it is a 4MB download
shows a 'cycle route' from Riverview (Kooyong Road), through Burns Bay Reserve, into Linley Point Reserve and from there on to Burns Bay Road. Here's the relevant extract.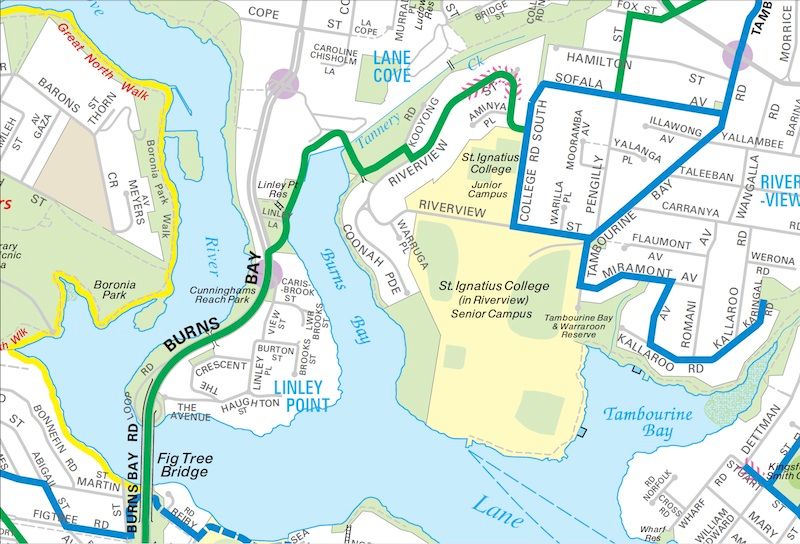 I tried to find this yesterday and drew a complete blank! When you cross the bridge over Tannery Creek you are faced with several signs saying "Private Property No Thoroughfare" or somesuch.
I pushed on despite those, but the only option I could see to get out of there was a footpath up through some apartment blocks which led onto a hugely steep road which joined Burns Bay Road at the traffic lights well north of where the 'cycle route' shown connects up. And I couldn't see any obvious point on Burns Bay Road as I went south where this route might join it.
Does anyone know if this path actually exists, or if it's just a figment of some cartographer's imagination?!
Cheers,
Gavin