The new S5s and R3/5s use PressFit30 bottom brackets, which on a quick glance look to be too hard to replace or tinker with, with equipment being costly and prohibitive.
Ive recently had to replace my bottom bracket a few times, so i thought i would put up a quick guide on what to buy, and how to do it...
Theres alot of good info on the nuances of doing this job, or fixing creaking PF30 BBs over on the cervelo forum... so much of the credit for this needs to go to the guys over there....
Removal of PF30 BB Cups:
DO NOT BUY ANY OTHER TOOL BUT THIS!
http://www.parktool.com/product/bottom- ... 0-bbt-30-3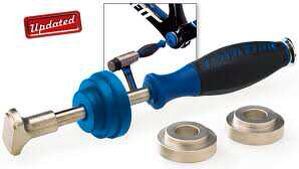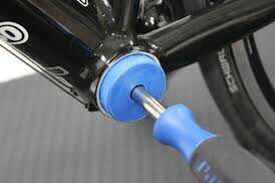 The important aspect of buying this removal tool from Park Tool as it comes with 2 bushings that allow u to make an inexpensive press out of some threaded rod.
Other tools required:
Hammer
Adjustable spanner
Loctite Primer 7649 (Primer N) and Loctite 609 (if you want to loctite the cups into the shell to reduce creaking)
Threaded rod/nuts/washes for pressing in new PF30 cups/bearings (as outlined below) - Cost: 5/8 threaded rod from Bunnings $7; 4 nuts & 2 large washes $3.
Installation:
All is contained here in the following link. Ive added a couple of my own pics to show any idiot can do it. If you wish to loctite the cups in, spray the loctite N primer on the BB shell, put loctite 609 bearing retaining compound on the cups and press them in with your threaded rod and bushings
JOB DONE!!
http://m.pinkbike.com/news/Tech-Tuesday ... -2012.html