News & Reviews on BNA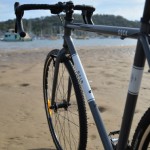 If you visit Melbourne, Sydney, Brisbane, Perth or Adelaide, you stand a good chance of spotting a Reid bike somewhere in these cities. The Australian company can still be described as a new-comer to the market, but they have expanded swiftly and are now selling in Europe and the USA as well. Reid's strategy is […]
Posts: 1396
Joined: Tue Feb 02, 2010 9:20 am
Location: Little Mountain Q
Contact:
Postby Mustang » Thu Jan 03, 2013 5:15 pm
Noticed Garmin 500 with the premium bundle are cheap at Highly Tuned Athletes
Garmin 500
---
---
---
---
Posts: 5546
Joined: Thu Jul 10, 2008 9:08 pm
Location: Yagoona, AU
Postby wombatK » Thu Jan 03, 2013 10:31 pm
WombatK
Somebody has to do something, and it's just incredibly pathetic that it has to be us -Jerry Garcia
---
---
Posts: 799
Joined: Fri Nov 23, 2012 6:15 pm
Location: Qld
Postby Wakatuki » Fri Jan 04, 2013 5:12 pm
sb944 wrote:They can be found for well under $250 for the full bundle from UK stores if you are patient, was as low as $232 Novemberish last year.
Evans
Garmin 500 Bundle
I'm Going to hold, hold, HOLD. I think they will get cheaper. Besides, shoes first!
---
About the Australian Cycling Forums
The largest cycling discussion forum in Australia for all things bike; from new riders to seasoned bike nuts, the Australian Cycling Forums are a welcoming community where you can ask questions and talk about the type of bikes and cycling topics you like.
Bicycles Network Australia
Forum Information