News & Reviews on BNA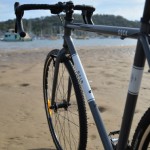 If you visit Melbourne, Sydney, Brisbane, Perth or Adelaide, you stand a good chance of spotting a Reid bike somewhere in these cities. The Australian company can still be described as a new-comer to the market, but they have expanded swiftly and are now selling in Europe and the USA as well. Reid's strategy is […]
Posts: 1225
Joined: Mon Jun 15, 2009 6:39 pm
Location: SW Sydney
Postby Wayfarer » Wed Jan 09, 2013 1:27 am
I've seen these around a fair bit, but didn't know much about them. Are they a worthwhile advantage, or just a marketing hype?
What are these salesmen peddling?
---
Posts: 2702
Joined: Mon Jan 10, 2011 6:51 pm
Location: Shoalhaven
Postby Mugglechops » Wed Jan 09, 2013 10:15 am
Yes, they are great.
See
here
---
Posts: 4
Joined: Mon Jan 07, 2013 10:45 pm
Postby Ronp » Thu Jan 10, 2013 12:14 am
[img]C:\Users\DFAV\Desktop\DSC_0898.JPG[/img]

Yep i got one on mine and use it every ride, i do a lot of jumping and dropping the seat on the go is fantastic. im not a fan of the remote one though.
---
---
Posts: 7568
Joined: Thu Sep 18, 2008 12:10 pm
Location: Sydney
Postby Nobody » Thu Jan 10, 2013 8:21 am
Ronp wrote:hmmm the pic didnt work, i cant figure it out
You need to use a hosting site like
http://www.photobucket.com
and upload the image to there. Then you use the link provided by the hosting site to post here.
---
Posts: 64
Joined: Tue Sep 04, 2012 11:12 pm
Location: Hobart
Postby floody » Thu Jan 10, 2013 12:26 pm
They are awesome. One of the best things to happen in the last decade or so for more aggressive trail riding. In a way it transforms the capability of a lot of bikes for getting rowdy on the descents. I fully endorse the KS, Fox, Specialized and Rockshox ones.

I suspect a lot of people think lowering the seat is so you can stick your arse out the back easy on super steep rolldowns, but in reality it lets you move around the bike much better on all descents, easier hopping, jumping and manualling etc. Only downside is the weight is pretty killer.
---
Who is online
Users browsing this forum: Bing [Bot]
About the Australian Cycling Forums
The largest cycling discussion forum in Australia for all things bike; from new riders to seasoned bike nuts, the Australian Cycling Forums are a welcoming community where you can ask questions and talk about the type of bikes and cycling topics you like.
Bicycles Network Australia
Forum Information