News & Reviews on BNA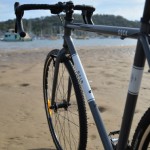 If you visit Melbourne, Sydney, Brisbane, Perth or Adelaide, you stand a good chance of spotting a Reid bike somewhere in these cities. The Australian company can still be described as a new-comer to the market, but they have expanded swiftly and are now selling in Europe and the USA as well. Reid's strategy is […]
Posts: 4448
Joined: Sat Nov 07, 2009 8:53 pm
Postby Ross » Wed Jan 16, 2013 2:23 pm
Saturday 2nd Feb and Sunday 3rd Feb at Stromlo Forest Park. Test ride road, tri and MTBs. Bring driver's licence, credit card and helmet and if possible pedals and shoes
---
---
Posts: 469
Joined: Mon Nov 02, 2009 7:11 pm
Location: Canberra
Postby nescius » Tue Jan 22, 2013 10:04 pm
For previous Specialized ride days you didn't have to book, you just turned up. The downside to this is that if you are after a popular frame size you may have to wait for someone to come back from their test ride, so make sure you have plenty of time up your sleeve.
Giant Trance | Giant Reign 3 | Trek Madone 4.5 | Look 695 SR ipack | Fuji Track 1.1
---
---
---
Posts: 704
Joined: Sun Feb 07, 2010 2:16 pm
Location: The Ice rink, bring skates
Postby petie » Sun Feb 03, 2013 5:36 pm
Did anyone else get out and test anything? Having never been to anything like that before I was quite impressed. Probably wouldn't buy anything I rode but was an interesting exercise.
---
Posts: 469
Joined: Mon Nov 02, 2009 7:11 pm
Location: Canberra
Postby nescius » Sun Feb 03, 2013 5:56 pm
I test rode the S-Works Stumpjumper Hardtail 29er, it was great! My next bike will be a carbon hardtail 29er, I just have to save up a few more pennies!

There were plenty of people there testing everything, the guys at the tent were looking a little bit frazzled (I guess that's to be expected when it's busy) but it was all moving along in an orderly fashion.
Giant Trance | Giant Reign 3 | Trek Madone 4.5 | Look 695 SR ipack | Fuji Track 1.1
---
Posts: 2348
Joined: Sun Apr 06, 2008 10:28 pm
Location: Canberra, AUS
Postby HAKS » Mon Feb 04, 2013 12:41 pm
Really wanted to get out there but didn't get around to it. I had already burned half a tank of petrol in 2days ferrying the family around and couldn't justify using more to get to SFP only to test bikes I will never be able to afford
.
Current Ride: Trek Madone 6.5 (2013)
---
Posts: 144
Joined: Sat Jan 05, 2013 4:14 pm
Postby fatdudeonabike » Mon Feb 04, 2013 5:35 pm
I was a bit the same - my best cycling friend is mad about Specialized, they're all he buys now. But the choice for me was to go and have a great ride on my bike that I've only had 5 weeks, or go and drool over bikes that I couldnt afford, and wouldnt be suitable for me at the moment anyway. It was an easy choice.
---
---
Who is online
Users browsing this forum: No registered users
About the Australian Cycling Forums
The largest cycling discussion forum in Australia for all things bike; from new riders to seasoned bike nuts, the Australian Cycling Forums are a welcoming community where you can ask questions and talk about the type of bikes and cycling topics you like.
Bicycles Network Australia
Forum Information