Hi all.
I am extremely new to bike renewing/building/customising so please be gentle!
I've already posted some pix but thought I'ld expand on my projects.
Even though I've been riding on and off throughout my life I have only recently been catapulted into obsession with older style bikes where I can let loose and create new ones using all the color combos in my head. My hubby is correct when he says I get compulsive and OCD with ideas sometimes
So my initiation started when I bought this old frame from Camberwell market a few years back: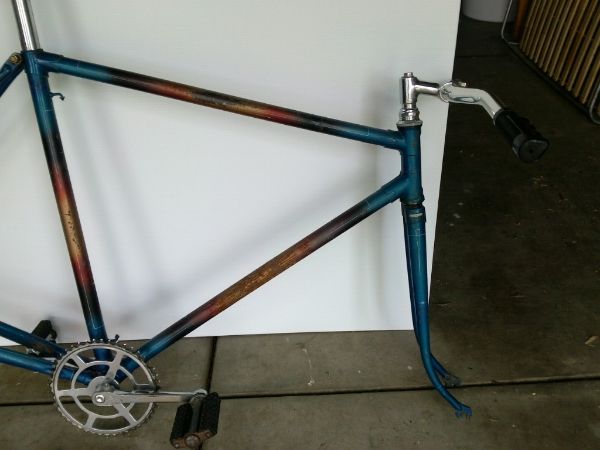 I couldn't ID it and even though it had some nice pinstriping on it, it was also cracked and damaged/rewelded in a few spots so I didnt feel bad stripping it back and respraying it in a flat finish:
That project satisfied me for a while but then more ideas popped into my mind and coincidentally a workmate had an old ladys bike that she was going to throw away so I graciously took up the challenge. Stupidly I didnt take any before pix but it was an old crappy Sportsworld bike and I got busy transforming it into this: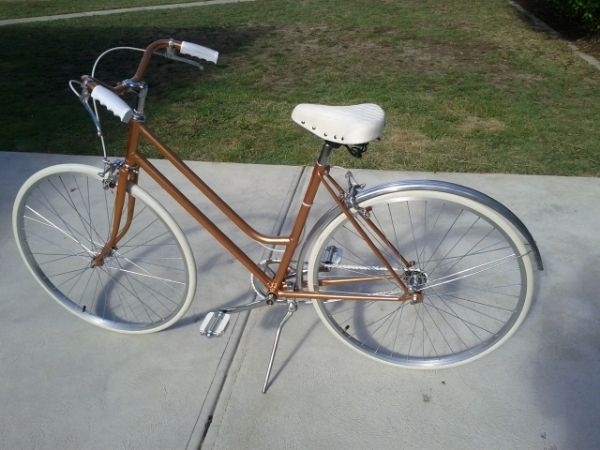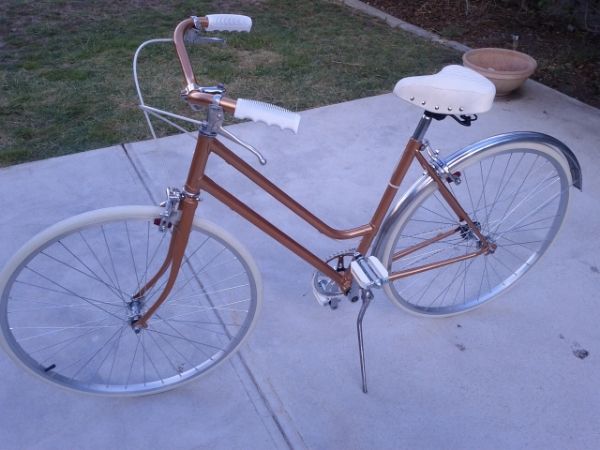 Now I am creating my "daily" ride. I picked up two old Graecross bikes and am halfway into completing mine then will start on the other one for my husband (when he eventually comes up with a color scheme!!). This is how I got it.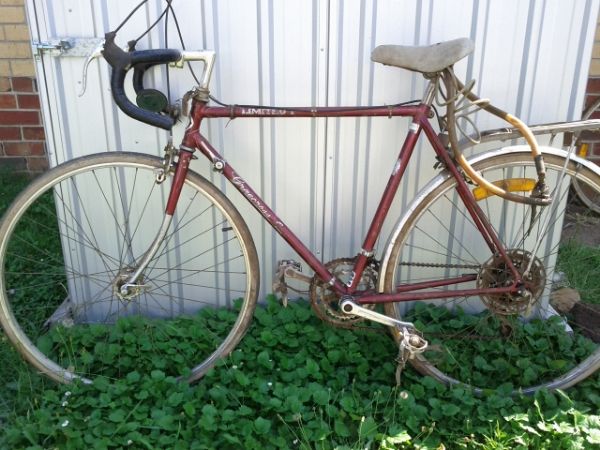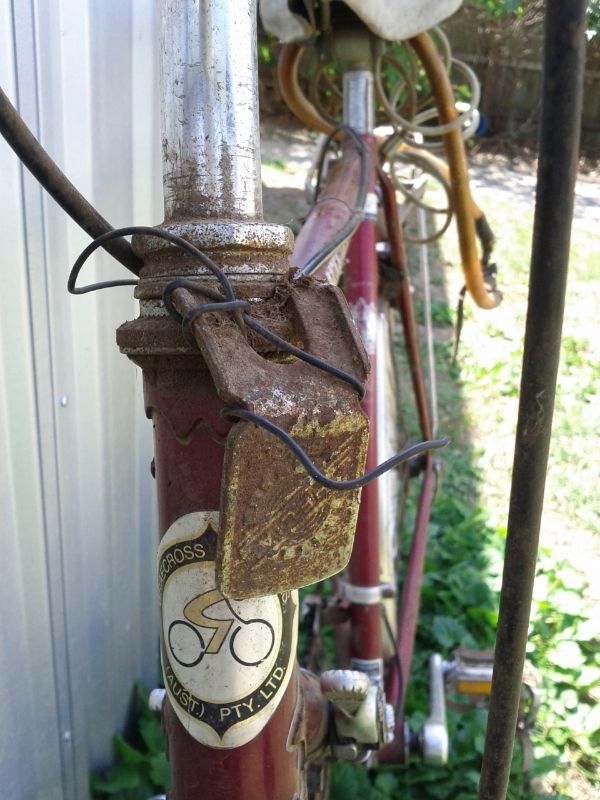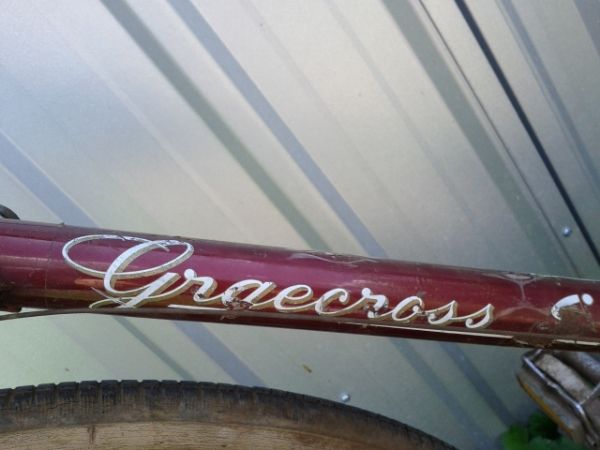 I would have loved to have kept the Graecross decal but just couldnt remove it without damaging it so I'm thinking of getting some pinstriping on the tubes instead. I have just attempted my first go at paiting the lugs a different color and I guess you learn from your mistakes, because I was too impatient and taped up the lugs to spray the frame and the paint was still a bit soft...so now I'll have to retape and respray
Pix will be up by tomorrow hopefully!