My camera when touring works well enough ... but I don't underestimate the contribution made by the landscape and what slow riding makes for seeing images. It must be the landscape.
I've a Canon DSLR with some el-cheapo kit lenses, for touring. I don't ride far in a day or fast, which certainly helps for finding shots. If one has black line fever and the world's best camera but without good camera handling techniques ... they will still be the world's worst touring photographer. It isn't the camera that matters. Not one-iota.
Bimberi Peak in the Northern Alps from the Bicentennial National Trail at Fosters Hill. Shot taken this morning. There is much snow on Mount Bimberi (1911m). In 5 weeks time the trails across the Brindbellas will be open again.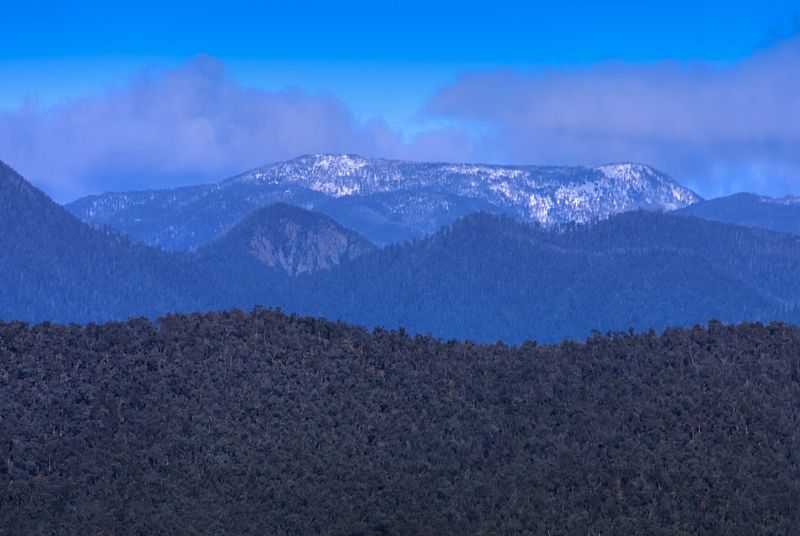 Warren.