HI all, long time lerker here. I just started on a project; an Ashby Tour de France model. I've had the frame in my possession for about 2 years now and have recently got the drive to get it rideable again.
I don't know a lot about Ashby, I know they were made up until 1979 and this is one of the later bikes as far I can tell. It was either creamy or off white in colour, I think and it has some really nice pin striping. I am inclined, at this stage, to leave the paint as is.
I am planning of piecing this together with bits I have sitting around, although not the best quality stuff my main goal is to get it on the road and not costing my back pocket too much. This is only the second bike I have fixed up and was hoping to get some tip, hints and a bit of help.
here are a few teaser photos: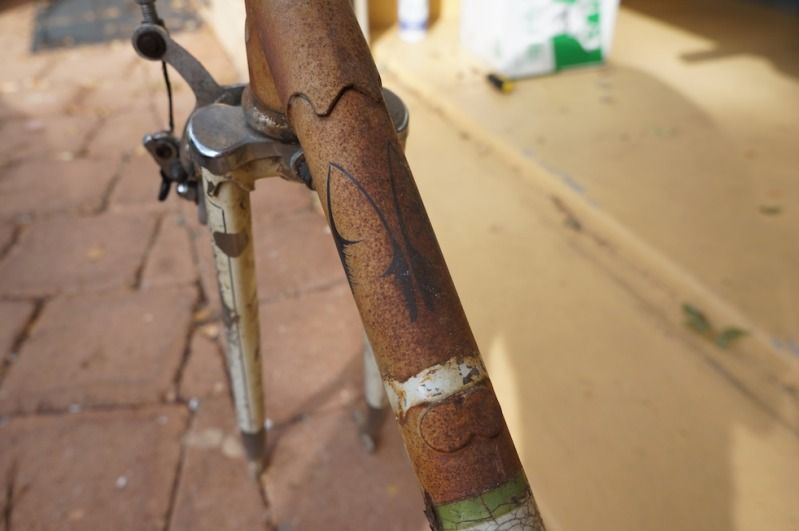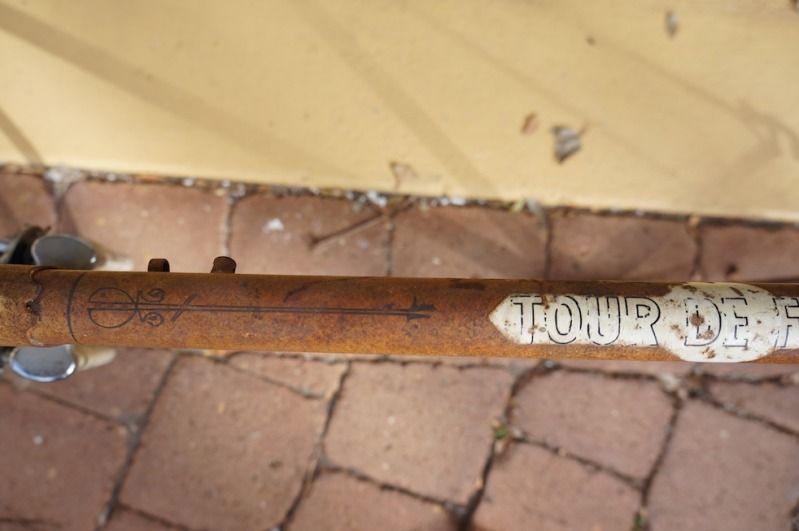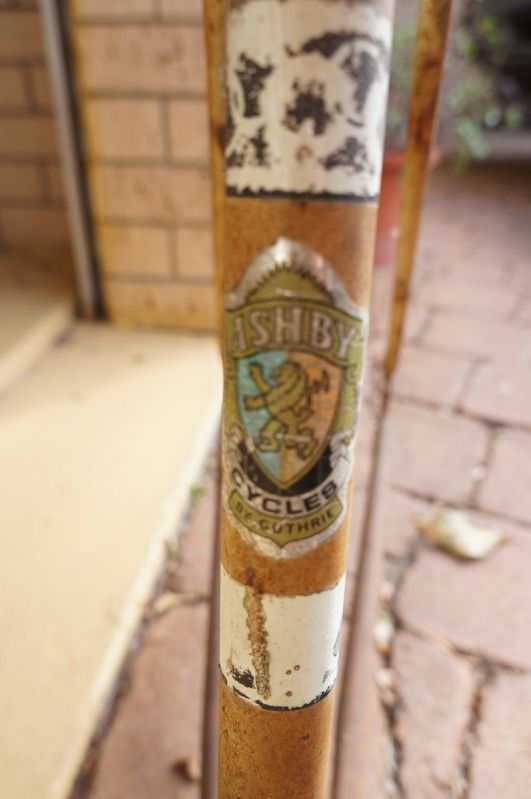 So here is the issue I'm having at the moment; I'm trying to get the front breaks working. They are a little old and at the moment are a bit sticky, they squeeze in ok, but don't spring back. There seems to be a part missing and I was wondering if this could be the cause of the stickiness.
here's the breaks I'm working with: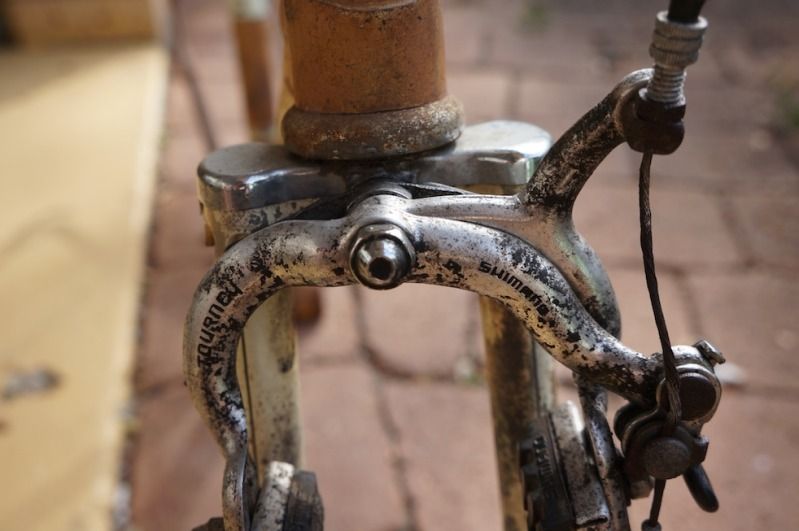 and here is the part that may be missing, it looks to either black plastic or rubber, and you can see it's missing from the side closest to the bottom: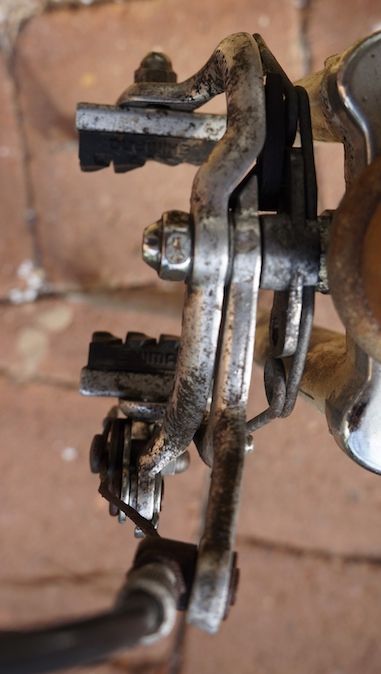 p.s. I will be getting new pads
Any help that can be provided is much appreciated.
Bobby.