Popular Bike Shops
Wiggle
UK
Join the Cycling Forums on Strava
Australian Cycling Forums on Strava
Posts: 562
Joined: Sun Sep 01, 2013 10:58 am
Location: just off the Yarra Trail but not lurking in the bushes
Postby antigee » Fri Nov 30, 2018 3:28 pm
deleted bad link bad info
---
Posts: 9124
Joined: Tue Dec 01, 2009 11:48 am
Postby human909 » Sat Dec 01, 2018 1:06 am
antigee wrote:deleted bad link bad info
Now I'm more curious. Was the article you linked incorrect?
---
Posts: 5735
Joined: Sat Jan 14, 2012 1:10 pm
Location: Lake Macquarie
Postby bychosis » Sat Dec 01, 2018 8:08 am
Thoglette wrote:

human909 wrote:We can drastically reduce the risk of death by ensuring all vehicles, autonomous or not travel, no faster than 30kph on urban roads without hard barriers

Just saying.
Auto drive cars being slower isn't a bad idea, after all you'll be able to actually do other stuff while driving instead of piloting the vehicle and trying to decide wether to run over the dog or the cat.
bychosis (bahy-koh-sis): A mental disorder of delusions indicating impaired contact with a reality of no bicycles.
---
Posts: 562
Joined: Sun Sep 01, 2013 10:58 am
Location: just off the Yarra Trail but not lurking in the bushes
Postby antigee » Sat Dec 01, 2018 3:27 pm
human909 wrote:

antigee wrote:deleted bad link bad info

Now I'm more curious. Was the article you linked incorrect?
[dull]something in my news feed about Waymo (google) but despite having Nov 2018 date was a 2017 scraped/pieced together "article" with some malware looking adverts, clickbait so I accelerated the forum out of danger and culled it
[/no_moral_conundrums]
---
Posts: 1713
Joined: Tue Aug 26, 2008 12:19 pm
Location: Dulwich Hill, Sydney
Postby Strawburger » Fri Dec 07, 2018 6:02 pm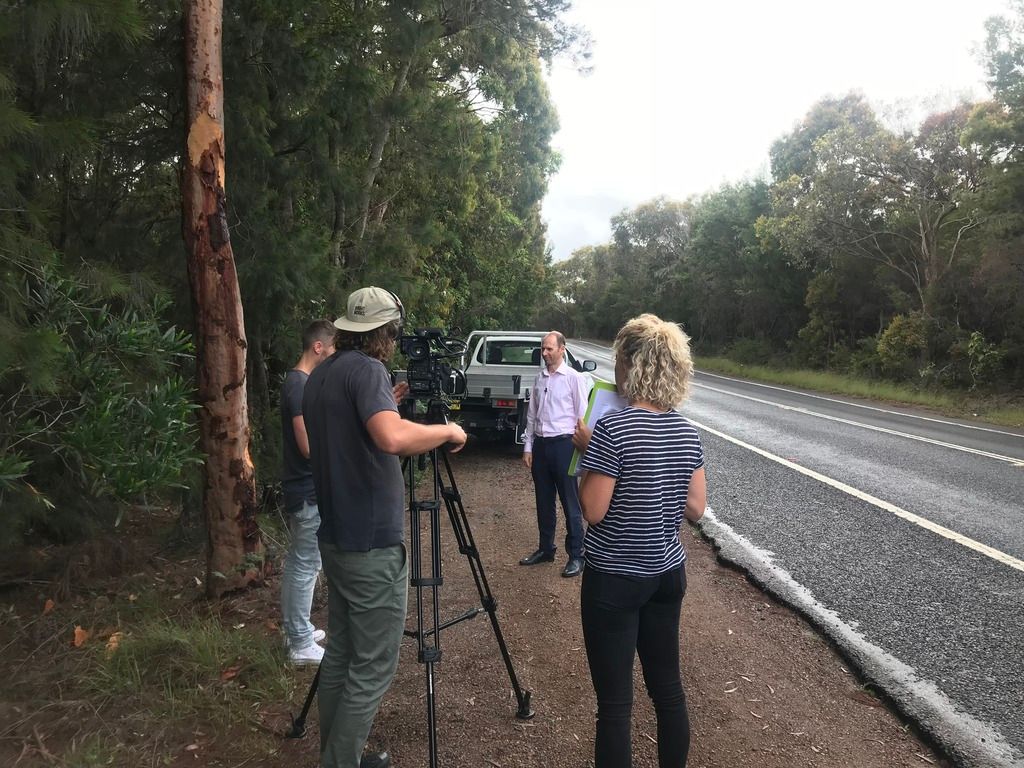 Off topic slightly, here's me being interviewed on autonomous vehicles (funded by transport for nsw).
I'll link the interview once published...
n=10 (2013 & 2004 roads,2010 track,2x 2009 foldups,1990 hybrid,1992 trainer,2007 rental,1970's step through,1980's zeus)
---
Who is online
Users browsing this forum: No registered users
About the Australian Cycling Forums
The largest cycling discussion forum in Australia for all things bike; from new riders to seasoned bike nuts, the Australian Cycling Forums are a welcoming community where you can ask questions and talk about the type of bikes and cycling topics you like.
Bicycles Network Australia
Forum Information
Connect with BNA