I had my heart set on a "brand new" carbon MTB today, that was supposed to be runout stock from 2016.
I did a quick test ride and was very happy with it, and then just as I was about to buy it my partner pointed out a chip in the frame near the rear axle.
Do you think the frame is ok?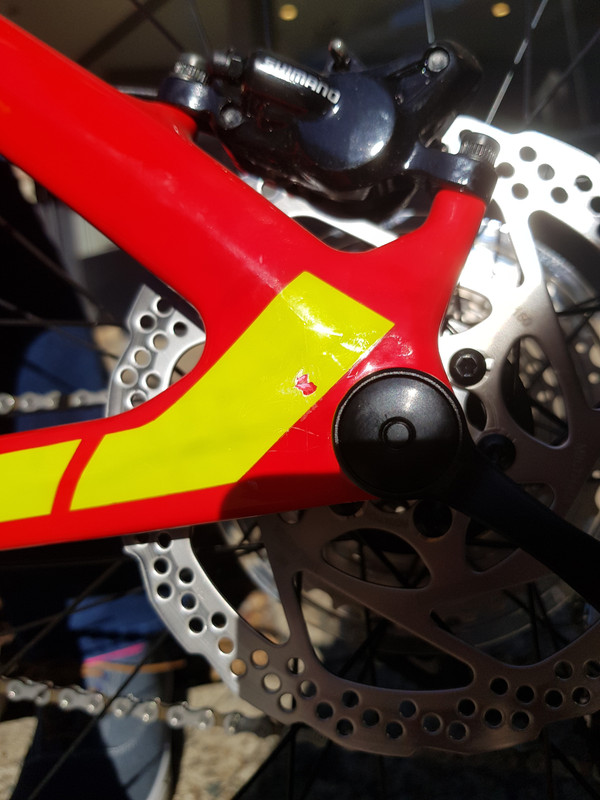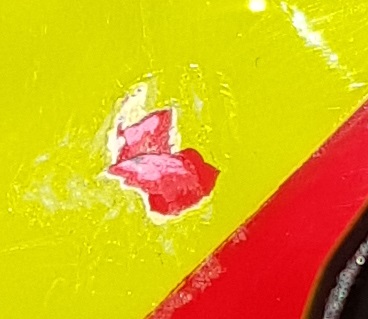 The photos below were after the salesman tried rubbing his finger over the chip: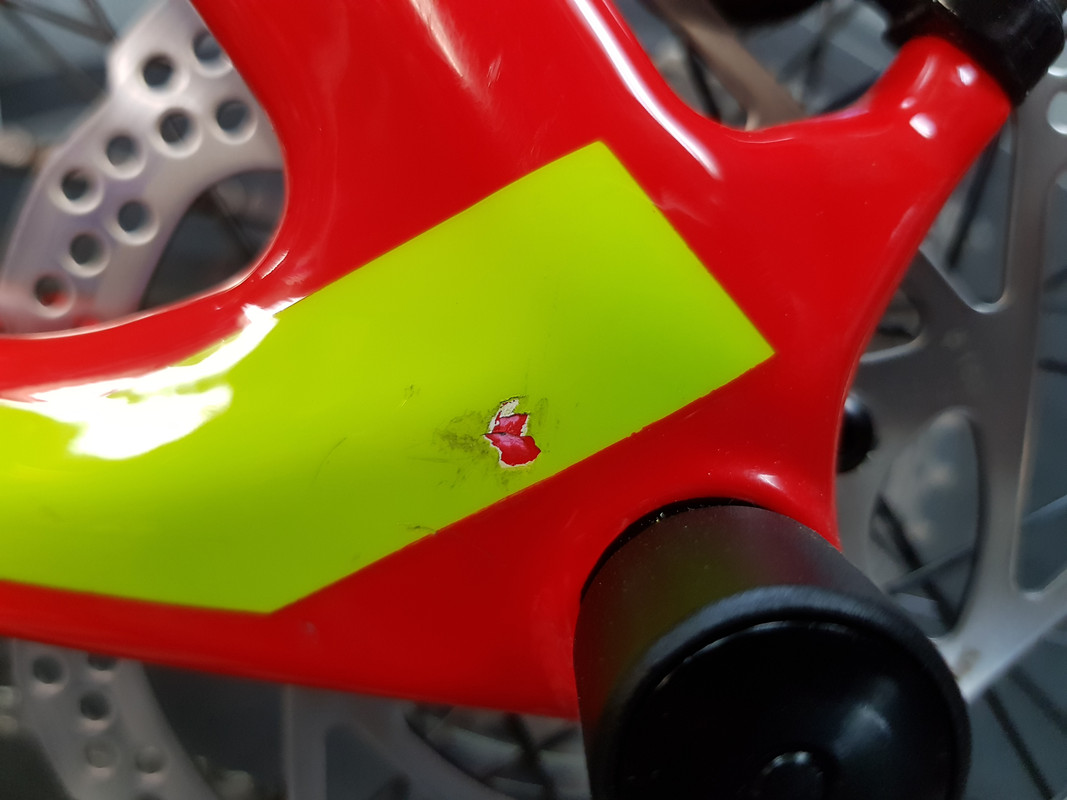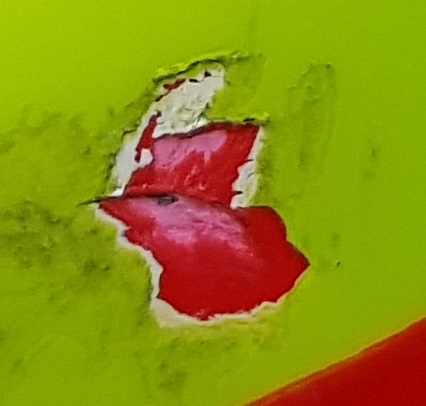 The bike is a Felt Full-Suspension bike.
I was a bit disappointed as I am very tall and was so happy with the bike fit, colour and design, particularly after driving an hour and a half just to look at it. I guess if it's likely to fail I will just have to keep looking for another nice bike in my size instead.
Your thoughts are highly appreciated!