Associations and Organisations
(65)
Sort by: A-Z Newest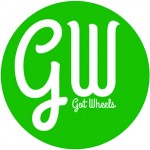 Got Wheels aims to counter the ongoing war between cyclists and motorist in Australia. Got Wheels is a Cycling Beacon mobile-phone application that alerts drivers to the presence of cyclists nearby. We aim to improve awareness and safety for cyclists around Australia.
Darlington, NSW, 2008, Australia
ACE is a world-first cycling centric business community for senior executives and industry leaders. It is currently free, strictly by application, invitation or member referral and fosters sustainable business connections via a shared passion for cycling. ACE champions the activity of cycling as a corporate, social, and environmental enabler. Our goal is to "explore the possibilities of cycling". Our focus is to engage and inform our members, athletes and partners with time effective and exclusive opportunities across these platforms. Ultimately we make 'doing business' for our members and partners, easier and healthier.
Sydney, NSW, 2000, Australia
Newly formed and well regarded alliance of trail care groups in South East Queensland
Brisbane, Queensland, 4000, Australia
The trail care organisation for Nerang National Park, Gold Coast, Queensland
Nerang, Queensland, 4211, Australia
Trail care organisation for Gap Creek (Mount Coot-tha) trails in Brisbane; also Brisbane trails local advocacy group 2016 Update – Website is broken, organisation may no longer be active
Kenmore Hills, Queensland, 4069, Australia
Veterans cycling team that races and supports a number of junior development riders. 2016 Update – Website is broken, team may no longer be active
11a Tarcowie St, Kilkenny, South Australia, 5009, Australia
We are a Bicycle User Group (BUG) who have organized rides around the bay area.  Our rides start and finish from the same points and cater for all ages and standards.  The rides vary from 15klm up to 50+klm. We are not competitive simply a social group who are hoping to grow.  Being "real" bike riders we always have a coffee stop usually at the mid point of a ride but some of our shorter rides will start and finish near a cafe. The aim is to get riders to share their routes and lead rides along these routes.
261 Soldiers Pt Rd, Salamander Bay, New South Wales, 2317, Australia
The Yeoval Mulga Bill Bicycle Festival is held on the last weekend of July at Yeoval NSW, celebrate the childhood of Banjo Paterson living in Yeoval, with a full program of poetry, bike riding, competitions, street parade, art & craft exhibitions, vintage motor show, Quick shear, Country Music, Historic site walks all set in the country charm of Yeoval, fun for the whole family. The always popular Mulga Bill Bicycle family ride is from 1km to 64 kms. The Yeoval Mulga Bill Bicycle Festival is a diverse event with something to offer every age group. The Yeoval Mulga Bill Bicycle […]
Forbes Street, Yeoval, New South Wales, 2868, Australia
The South Australian Mountain Biking Association (SAMBA) has been established to advocate for, promote and organise trail access, care and development for mountain bikers in South Australia and those that visit our state. 2016 Update – Website is broken, organisation may no longer be active
49 Green Street, Brompton, South Australia, 5007, Australia
Annual homelessness fundraising cycle event on the EastLink motorway in Melbourne, with 35km Recreational Ride and professionally timed 75km Challenge Ride for individuals and teams. All rides include trips through both EastLink tunnels. EastLink is completely closed in both directions for the event.
EastLink Operations Centre, 2 Hillcrest Avenue, Ringwood, Victoria, 3134, Australia