Associations and Organisations
Sort by: A-Z Newest
Chandler Velodrome, cnr Tilly Road and Old Cleveland Road, Chandler, Queensland, 4155, Australia
The Cycling Resource Centre is maintained by the Australian Bicycle Council (ABC) in implementing the Australian National Cycling Strategy 2005 – 2010 (NCS). The Centre is a repository for data, information and best practice relating to cycling planning, policy, programs and projects.
Level 9, 287 Elizabeth St, Haymarket, New South Wales, 2000, Australia
Adelaide SuperDrome, State Sports Park, Gepps Cross, South Australia, 5094, Australia
Silverdome, 55 Oakden Rd, Prospect, Tasmania, 7250, Australia
PO Box 481, Leederville, Western Australia, 6903, Australia
n/a, Canberra, Australian Capital Territory, 2601, Australia
Trail care organisation for Gap Creek (Mount Coot-tha) trails in Brisbane; also Brisbane trails local advocacy group 2016 Update – Website is broken, organisation may no longer be active
Kenmore Hills, Queensland, 4069, Australia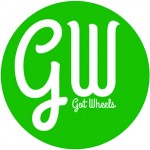 Got Wheels aims to counter the ongoing war between cyclists and motorist in Australia. Got Wheels is a Cycling Beacon mobile-phone application that alerts drivers to the presence of cyclists nearby. We aim to improve awareness and safety for cyclists around Australia.
Darlington, NSW, 2008, Australia
Annual homelessness fundraising cycle event on the EastLink motorway in Melbourne, with 35km Recreational Ride and professionally timed 75km Challenge Ride for individuals and teams. All rides include trips through both EastLink tunnels. EastLink is completely closed in both directions for the event.
EastLink Operations Centre, 2 Hillcrest Avenue, Ringwood, Victoria, 3134, Australia

Now 'international', the community originated in Australia, affectionately known as ACE – Australian Cycling Executives. Proof of concept and local success led to ACE members and international business influencers championing the growth of the community offshore to Asia, Europe and the USA. An idea for connecting senior business leaders through shared passion, was formulated in 2010 by ICE founder and retired professional triathlete, Ryan O'Neill with then business partner Gareth Williams. After a year of marketing consultancy to the business, Carol Walker joined in 2011 as a co-owner with Ryan, to synthesise the business model, further brand evolution and improve […]
Sydney, NSW, 2000, Australia