Associations and Organisations
(65)
Sort by: A-Z Newest
PO Box 2154, Palmerston, Northern Territory, 831, Australia
PO Box 3052, Auburn, Victoria, 3123, Australia
Chandler Velodrome, cnr Tilly Road and Old Cleveland Road, Chandler, Queensland, 4155, Australia
The Cycling Resource Centre is maintained by the Australian Bicycle Council (ABC) in implementing the Australian National Cycling Strategy 2005 – 2010 (NCS). The Centre is a repository for data, information and best practice relating to cycling planning, policy, programs and projects.
Level 9, 287 Elizabeth St, Haymarket, New South Wales, 2000, Australia
Adelaide SuperDrome, State Sports Park, Gepps Cross, South Australia, 5094, Australia
Silverdome, 55 Oakden Rd, Prospect, Tasmania, 7250, Australia
PO Box 481, Leederville, Western Australia, 6903, Australia
n/a, Canberra, Australian Capital Territory, 2601, Australia
Trail care organisation for Gap Creek (Mount Coot-tha) trails in Brisbane; also Brisbane trails local advocacy group 2016 Update – Website is broken, organisation may no longer be active
Kenmore Hills, Queensland, 4069, Australia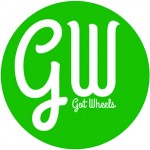 Got Wheels aims to counter the ongoing war between cyclists and motorist in Australia. Got Wheels is a Cycling Beacon mobile-phone application that alerts drivers to the presence of cyclists nearby. We aim to improve awareness and safety for cyclists around Australia.
Darlington, NSW, 2008, Australia