Australian Bicycle Shops in Queensland
(178)
Sort by: A-Z Newest
A Mountain Bike Specific online store located on the Gold Coast and shipping Australia wide. Huge range of Parts, Accessories, Clothing, Bikes and Frames all at dirt cheap prices. 100% Australian owned with local warranty support and same day shipping on all orders if placed before 2pm. The one stop MTB shop!
4/26 Newheath Drive, Arundel, Queensland, 4214, Australia
Opening in December 2014, V1 Cyclery is located at Wellington Point, in the heart of the well known "Bay Loop" for Brisbane cyclists. Our Brands Cannondale, GT, Mongoose, Schwinn, Garneau, Lezyne, ENVE, Fizik, Bell, Saris, SRAM, Stages Power, Garmin, K-Edge and many more.
Shop 2/360 Main Road, Wellington Point, Queensland, 4160, Australia
Shop with the BMX experts. LUXBMX is the best BMX store carrying the largest range of BMX bikes, parts and accessories in Australia. Order online with super-fast free shipping* and hassle-free returns or drop into our store in the Fortitude Valley, Brisbane.
24 Little Street, Fortitude Valley, Queensland, 4066, Australia
Spoke and Chain Group is committed to providing you with a high level of customer service. Spoke and Chain Group is a small family owned business with a passion for cycling and quality products. We have researched and sourced the finest handmade frames and clothing from Italy with a Superior Ride, Handling & Quality Comfort.
Unit 7/170 North Road, Logan, Queensland, 4114, Australia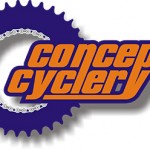 We have finally set up shop to display our range of product so you can see, feel and experience what makes our bikes so special. All our bikes sold at the shop will come with a "Service 4 Life" policy. No more costly services, you only pay for the parts. This way your investment will keep on looking and riding perfectly as long as you have it. We have a dedicated work station for all you aspiring mechanics wanting to learn more about bicycle maintenance. Just book a time and we will teach you. We are just off the the […]
Shop 1, 302 Logan Rd, Stones Corner, Queensland, 4120, Australia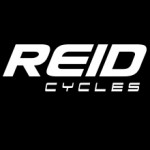 Reid Cycles sell top quality bikes and accessories direct to the public. We source our bikes direct from leading manufacturers and sell through our own stores – meaning a better deal for our customers! Visit the store to see our great range of Road bikes, Singlespeeds/Fixies, Ladies Vintage bikes plus our new MTB and Hybrid bikes.
11 Birubi Street, Coorparoo, Queensland, 4151, Australia
Australian cycle skills was originally formed in 2009 and was focused on education our vision of learn, ride, enjoy has been the underpinning motivation for the company Learn – Education, basic skills, maintenance and safety Ride – Servicing and maintenance Enjoy – The reason to cycle We secured several contracts with various government agencies including gold Coast City Council, Ipswich City Council, Brisbane City Council and Queensland travel. This is very successful and has enabled the growth of the company to a new site – "The Shed" and our additional offerings
Unit 12, 500 Seventeen Mile Rocks Road, Seventeen Mile Rocks, Queensland, 4073, Australia
Italian Bicycle is a well established online retailer composed of professionals and recreational athletes. They all share together the same passion: involving as many people as they can into both recreational and competitive cycling through high-quality, beautiful and reliable bicycles. Italian Bicycles is the professional online retailer offering genuine quality bicycles and accessories to Australia and New Zealand. Italian Bicycles constitutes a precious stone within a wild and thick forest of mass-produced cycling items. In such a vast confusion we help offering a genuine and long-established Italian hand-crafting know-how, along with unique and unmatchable styles and designs. We start committing […]
Unit 4/80 Stevenson Street, Ascot, Queensland, 4007, Australia
Pushys is one of Australia's leading Bike Retailer's, selling top brand Road, Mountain and BMX Bikes, Scooters and Accessories. We have vast experience and a depth of knowledge unequaled in the online market and we pride ourselves on being experts in the cycling industry. • Our mission is to deliver our customers the biggest range of product at seriously discounted prices. • All products we sell online are new, from authorised Australian distributors and backed by the Full Australian Warranty. • We promise the best online service in the country. We endeavor to get your items out the door the […]
PO Box 396, Salisbury, Queensland, 4107, Australia
The Local Bike Shop is located on the Gold Coast. We stock a range of BMX bikes, parts and scooter wheels and parts. Servicing and repairs are available with a 100% Workmanship Guarantee. Mail/Phone/Online ordering is available.
Shop 5a / 656 Reserve Road, Upper Coomera, Queensland, 4029, Australia