Australian Bicycle Shops in Victoria
(278)
Sort by: A-Z Newest
At Cycles Galleria in Williamstown we pride ourselves on our exceptional service and knowledgeable, friendly staff. With hundreds of bikes in stock, you can get what you want, when you want it. Our vast range is on display for you to look at, touch and test ride at any of our 6 locations in Melbourne. We also have the knowledge, spare parts and service expertise to keep them running at their best. We are one of Australia's most progressive and fastest growing bike shops. We proudly have the best products, locations and people to serve anyone who rides a bike […]
13A Douglas Pde, Williamstown, Victoria, 3016, Australia
At Cycles Galleria in Ringwood we pride ourselves on our exceptional service and knowledgeable, friendly staff. With hundreds of bikes in stock, you can get what you want, when you want it. Our vast range is on display for you to look at, touch and test ride at any of our 6 locations in Melbourne. We also have the knowledge, spare parts and service expertise to keep them running at their best. We are one of Australia's most progressive and fastest growing bike shops. We proudly have the best products, locations and people to serve anyone who rides a bike […]
149 Maroondah Hwy, Ringwood, Victoria, 3134, Australia
At Cycles Galleria in Camberwell we pride ourselves on our exceptional service and knowledgeable, friendly staff. With hundreds of bikes in stock, you can get what you want, when you want it. Our vast range is on display for you to look at, touch and test ride at any of our 6 locations in Melbourne. We also have the knowledge, spare parts and service expertise to keep them running at their best. We are one of Australia's most progressive and fastest growing bike shops. We proudly have the best products, locations and people to serve anyone who rides a bike […]
475 Riversdale Rd, Camberwell, Victoria, 3124, Australia
At Cycles Galleria in Melbourne QV we pride ourselves on our exceptional service and knowledgeable, friendly staff. With hundreds of bikes in stock, you can get what you want, when you want it. Our vast range is on display for you to look at, touch and test ride at any of our 6 locations in Melbourne. We also have the knowledge, spare parts and service expertise to keep them running at their best. We are one of Australia's most progressive and fastest growing bike shops. We proudly have the best products, locations and people to serve anyone who rides a […]
7-9 Artemis Lane, Melbourne, Victoria, 3000, Australia
At Cycles Galleria in Melbourne CBD we pride ourselves on our exceptional service and knowledgeable, friendly staff. With hundreds of bikes in stock, you can get what you want, when you want it. Our vast range is on display for you to look at, touch and test ride at any of our 6 locations in Melbourne. We also have the knowledge, spare parts and service expertise to keep them running at their best. We are one of Australia's most progressive and fastest growing bike shops. We proudly have the best products, locations and people to serve anyone who rides a […]
385 Bourke St, Melbourne, Victoria, 3000, Australia
Bicycle Superstore Carnegie replaces Bicycle HQ in Carnegie.
1030 Dandenong Rd, Carnegie, Victoria, 3163, Australia
Trek Bicycle Springvale takes over the location of Action Cycles Springvale. • Love it or we will take it back • Price Match Guarantee • 24 Hour Service Turnaround • Full Warranty
843 Princes Highway, Springvale, Victoria, 3171, Australia
Dyson Bikes design, import and sell a great range of Electric Bikes tailored to suit Australian conditions and tastes.
Unit 5, 35 Dunlop Road, Mulgrave, Victoria, 3170, Australia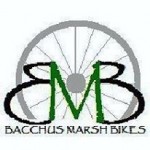 We have been operating for 4 years with 10 years retail and service experience. I have raced in europe in the amature pro series beforre returning to australia. We have an extensive knowledge of product and High level of service.
Shop 7 Darley Plaza, 151 Gisborne Road, Darley, Victoria, 3340, Australia
Founded in 2009, Lekker Bikes strives to provide bikes of the highest quality workmanship to define our brand of bikes. Drawing from dutch cycling heritage and Australian beach cycling culture, Lekker offers a range of retro and vintage bikes designed to have you riding in style.
19/23 Provost St, North Melbourne, Victoria, 3051, Australia