Australian Bicycle Shops in Queensland
(153)
Sort by: A-Z Newest
This shop is closed for business.
Hervey Bay, Queensland, 4655, Australia
181 Mary Street, Gympie, Queensland, 4570, Australia
186 Brisbane Road, Gold Coast, Queensland, 4215, Australia
151 Auckland Street, Gladstone, Queensland, 4680, Australia
10 Hospital Road, Emerald, Queensland, 4720, Australia
We have been providing quality bicycle care in Brisbane since 1990. We are a small business delivering honest, professional bicycle repair and maintenance services . Our quality certified technicians employ today's latest bicycle technology and are equipped to handle all major and minor repairs on just about any type of bicycle
854 Old Cleveland Road, Carina, Queensland, 4152, Australia
Wall 2 Wall Cycles is closed for business  / 2016
25 Takalvan St, Bundaberg, Queensland, 4670, Australia
We have a mechanic here 7 days for repairs and offer Same Day Servicing in the Brisbane CBD. Bike Obsession is a family owned and run business in Brisbane CBD. We also hire Bianchi Impulso road bike and have a fleet of urban bikes that we hire.
133 Mary Street, Brisbane, Queensland, 4000, Australia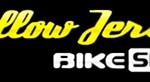 With one of the best service facilities in Brisbane, Yellow Jersey Bike Shop will look after your ride no matter what style. We do have busy times throughout the year, so to avoid disappointment, phone 3281 0055 and book in with as much notice as possible so that we can have your bike back to you when you need it.
76 Brisbane Road, East Ipswich, Queensland, 4305, Australia
Beerwah Cycles is a family run bicycle shop situated in the Sunshine Coasts Hinterland. We can cater for everyone, from a child's very first bike right though to a customised race weapon. We not only sell bikes we can also service and repair your pride and joy. With over a decade in the bicycle industry, you can count on us to have your ride performing at its best.
49 Beerwah Parade, Beerwah, Queensland, 4519, Australia