Australian Bicycle Shops in New South Wales
(217)
Sort by: A-Z Newest
At Ashfield Cycles our philosophy is simple – our aim is to help you get the most out of your cycling. We love everything about bikes as we are Sydney's leading inner west cycling store since 1978. We supply top quality equipment and with the advice of our expert and professional staff members, finding the right bike that will suit your needs is hassle free. Feel free to visit us at our modern showroom or contact us for expert advice. We cater for all ages and types of cyclists from novice to the elite. Learn more about us by clicking […]
353 Liverpool Road, Ashfield, Ashfield, New South Wales, 2131, Australia
156 Clarence St, Sydney, New South Wales, 2000, Australia
82 Barker Street, Casino, New South Wales, 2470, Australia
We're your local shop for new bikes, accessories, servicing and bike hire on the South Coast. Batemans Bay Cycles offers a range of cycles to suit every rider. We ride bikes, fix bikes, hire bikes, breathe bikes & sweat bikes! So whether you ride: road, dirt, street or beach we can help you out with advice & accessories to keep you pedaling. Ride Bikes, Be Fabulous!
Shop 1, 8 North Street, Batemans Bay, New South Wales, 2536, Australia
Bates Bikes has been providing bikes and service since 1920, from the smallest juvenile bikes and scooters up to the racing bikes ridden by some of the best professional cyclists in the world. Bates Bikes prides itself on providing a bicycle to customers that is suited to their budget and specific needs. This comes from a wealth of experience and knowledge of cycling. We sell only quality bicycles, accessories and clothing and offer back up service and support for all aspects of cycling. Our staff are carefully selected to ensure a well balanced shop that can cater for all your […]
273 Princes Highway, Carlton, New South Wales, 2218, Australia
Beacon Cycles is permanently closed
51 Howard Street, Padstow, New South Wales, 2211, Australia
elly's Bikes is the complete cycling shop. Belly and the team can meet all your cycling needs. We even think outside the square, if it has wheels we can fix it! We have a vast range of experience and can provide you with a top level of customer service. Whether it be repairing your old faithful, purchasing a new bike or ordering specific parts and accessories we can assist. Drop in or give us a call. We are the local store run by locals and our experienced staff will be only to pleased to help.
221 Russell Street, Bathurst, New South Wales, 2795, Australia
65 Prince Charles Rd, Frenchs Forest, New South Wales, 2086, Australia
316 Urana Rd, Lavington, New South Wales, 2641, Australia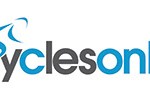 Bicycles Online is the exclusive importer and retailer for the global bike brand, Polygon. We also sell a range of parts and accessories, all through our online store. With highly efficient supply channels Bicycles Online currently supplies large supermarkets, government organisations, hire and fleet companies, with bicycles as well as parts and accessories. 
394 Pittwater Road, North Manly, New South Wales, 2095, Australia