Bike Hire in New South Wales
(246)
Sort by: A-Z Newest
We sell Vintage Style Bicycles, parts and accessories (Dutch bikes, Fixies…)
P.O. Box 1469, Cronulla, New South Wales, 2230, Australia
The Pushbike Factory is your one-stop-shop for bike sales, repairs & service.  Come and see us for the best customer service in Campbelltown! Whether you are after a BMX, Mountain, Road or Kids bike, The Pushbike Factory is the place to go.  With top customer service, we will help you find the best bike for your needs! BMX BIKES – We sell top-brand BMX Bikes including Fitbike Co, WeThePeople, Fly Bikes, Forgotten, Sunday, Kink, Redline, Mirraco, Subrosa and more. We also sell Custom BMX bikes, with the best quality parts, you can have a PBF Custom BMX that turns heads!  […]
Unit 2, 1 Mill Road, Campbelltown, New South Wales, 2560, Australia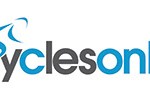 Bicycles Online is the exclusive importer and retailer for the global bike brand, Polygon. We also sell a range of parts and accessories, all through our online store.
394 Pittwater Road, North Manly, New South Wales, 2095, Australia
ABC Bikes is your headquarters for the very best in mountain bikes, road bikes, kids bikes and naturally, the best service you'll find. Our workshop is renowned for it's excellent quality work and reasonable prices. We also stock a huge range of parts and accessories so you'll be able to find whatever it is your looking for.
Unit 8, Homebase Centre, 24 Blaxland Rd, Campbelltown, New South Wales, 2560, Australia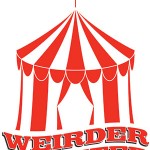 Weirder the Better is your one stop Circus shop. If you need any assistance feel free to call the shop on 02 47829806 We sell a wide range of Unicycles. Unicycles for Mountain, street, trials, flatland, performance and unicycles to learn on. We carry unicycle brands such as Kris Holm, Koxx One, Nimbus, Torker and Quax. We also have a range of Officially licensed Cirque Du Soleil circus products. In store we always have a 36″ Penny Farthing for sale.
Shop 11, 1-13 Katoomba Street, Katoomba, New South Wales, 2780, Australia
Bike Depot ceased trading on 06.12.2012
230 Enmore Road, Enmore, New South Wales, 2048, Australia
This retailer CLOSED for business in 2012
85 Bourke St, Woolloomooloo, New South Wales, 2012, Australia
CLOSED FOR BUSINESS This shop has been reported as being closed.
2/8 Victoria Ave, Castle Hill, New South Wales, 2154, Australia
The Fuel Station is an Australian, online sports nutrition website; built by athletes, for athletes. Our aim is to provide our fellow Tri-athletes, Cyclists, Runners and general sports people with good old fashioned supplements, energy bars, sports bars and drinks, elecrolyte drinks, protein and recovery from our leading range of national and international brands. Stockist of High5, PowerBar, Bonk Breaker, Musashi, MuleBar, Science in Sport (SIS) and Nuun. We also have a great range of sample bags so that you can try a range before you make the hard decision of what flavors to purchase!
PO Box 390, Coogee, New South Wales, 2034, Australia
Sportsworld is a family owned and operated Sports Store that specialises in Beach Cruisers and Family Bicycles. We have a Store front as well as online sales.
78 Main St, Murwillumbah, New South Wales, 2484, Australia