Australian Bicycle Shops in Victoria
(292)
Sort by: A-Z Newest
Frankston Power Centre, 111 Cranbourne rd, Frankston, Victoria, 3199, Australia
Spotlight Centre, 2 Koornang Rd, Carnegie, Victoria, 3163, Australia
BMX specialist, repairs, sales, clothing, shoes and much more available at Anchor BMX
75 Johnston St, Collingwood, Victoria, 3066, Australia
Artisan is a bicycle showroom built around iconic French brand Cyfac. Cyfac handcraft and hand-paint every frame in their small factory in La Fuye, France with the experience of 30+ years behind them. Originally 'the' builder for Tour de France teams, Cyfac's custom made frames were re-badged to sponsors needs and ridden to victories in all the major races across Europe. Cyfac now focus it's talents on building the perfect standard and custom frames from Carbon-fibre, Steel, Alloy and Titanium then painting them to suit. Artisan is an old-fashioned retailer aiming not for a quick sale but rather getting to […]
123 Victoria Avenue, Albert Park, Victoria, 3206, Australia
277 High Street Road, Ashburton, Victoria, 3147, Australia
AvantiPlus Online Cycle Store is your one stop online bike shop, check out our road bikes, mountain bikes, kids bikes, BMX bikes and a huge range of bike accessories all from top qulaity brands – Avanti, Specialized, ABD Raleigh and more.
47-49 Malcolm Road, Braeside, Victoria, 3195, Australia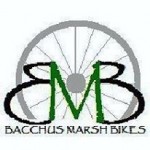 We have been operating for 4 years with 10 years retail and service experience. I have raced in europe in the amature pro series beforre returning to australia. We have an extensive knowledge of product and High level of service.
Shop 7 Darley Plaza, 151 Gisborne Road, Darley, Victoria, 3340, Australia
At Ballarat Bike Hub we live, breath and love bikes. When we're not at work we're still living bikes, whether we are out riding, checking out the latest bike that rides past or even at bike races. Does this make us freaks? NO! The fact is that cycling is good for your body, mind and soul. Whether you ride for pleasure, racing, or transportation, RIDING IS ADDICTIVE. Here at the Bike Hub, we like to listen to your requirements and will point you in the right direction to fulfil your needs and/or wants. It doesn't matter if you want a […]
47 Little Bridge Street, Ballarat, Victoria, 3350, Australia
933 Albany Hwy, East Victoria Park, Victoria, 6101, Australia
Welcome to Bayside Bike Hub where we provide a welcoming atmosphere and take pleasure in providing high quality customer service to all of our customers. We are here to listen, advise and serve to you in achieving our aim of meeting your cycling needs – whatever they may be. Call in and meet Flea and the team.
894 Nepean Hwy, Hampton East, Victoria, 3188, Australia