Australian Bicycle Shops in New South Wales
(220)
Sort by: A-Z Newest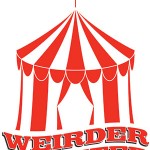 Weirder the Better is your one stop Circus shop. If you need any assistance feel free to call the shop on 02 47829806 We sell a wide range of Unicycles. Unicycles for Mountain, street, trials, flatland, performance and unicycles to learn on. We carry unicycle brands such as Kris Holm, Koxx One, Nimbus, Torker and Quax. We also have a range of Officially licensed Cirque Du Soleil circus products. In store we always have a 36″ Penny Farthing for sale.
Shop 11, 1-13 Katoomba Street, Katoomba, New South Wales, 2780, Australia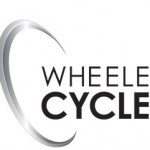 Locally owned and operated retail sales and fully equipped workshop.
86-88 Durham Street, Bathurst, New South Wales, 2795, Australia
Wilson's Bike Hub in Albion Park Rail takes over from Albion Park Cycles.
185 Princes Highway, Albion Park Rail, New South Wales, 2527, Australia
293 George St, Windsor, New South Wales, 2756, Australia
This business has closed.
Bathurst, New South Wales, 2795, Australia
Wollongong Bike Hub providing – The largest range of bikes and accessories in the Illawarra and South Coast region – The highest quality service – The best brands at competitive prices – Experienced, friendly and helpful staff We aim to help you make the best decision when purchasing your bike, so you get the most out of your bike! Feel free to browse our site, contact us or visit our store, to enjoy the Bike Hub experience.
337 Keira St, Wollongong, New South Wales, 2050, Australia
82 Oxford Street, Paddington, New South Wales, 2021, Australia
2/34 Coldstream Street, Yamba, New South Wales, 2464, Australia
Ye Olde Bicycle Shoppe is a retail shop stocking a few basic spares and predominantly a caf? and bike hire business.
9 Church St, Bundanoon, New South Wales, 2578, Australia
PO Box 924, Jindabyne, New South Wales, 2627, Australia