Australian Bicycle Shops in New South Wales
(247)
Sort by: A-Z Newest
458 Church St, Parramatta, New South Wales, 2150, Australia
160 Victoria Ave, Chatswood, New South Wales, 2067, Australia
94 Kildare Rd, Blacktown, New South Wales, 2048, Australia
Velo Nova has closed for business
Katoomba, New South Wales, 2780, Australia
Velosophy in The Entertainment Quarter, Moore Park has closed for business. Creditors are instructed to contact farnsworth|shepard on 02 7903 8000
The Entertainment Quarter, Moore Park, New South Wales, 2021, Australia
27 Park Beach Road, Coffs Harbour, New South Wales, 2450, Australia
119 Fitzmaurice Street, Wagga Wagga, New South Wales, 2650, Australia
43 East Parade, Sutherland, New South Wales, 2232, Australia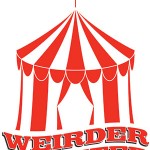 Weirder the Better is your one stop Circus shop. If you need any assistance feel free to call the shop on 02 47829806 We sell a wide range of Unicycles. Unicycles for Mountain, street, trials, flatland, performance and unicycles to learn on. We carry unicycle brands such as Kris Holm, Koxx One, Nimbus, Torker and Quax. We also have a range of Officially licensed Cirque Du Soleil circus products. In store we always have a 36″ Penny Farthing for sale.
Shop 11, 1-13 Katoomba Street, Katoomba, New South Wales, 2780, Australia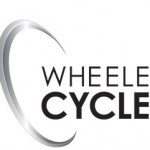 Locally owned and operated retail sales and fully equipped workshop.
86-88 Durham Street, Bathurst, New South Wales, 2795, Australia