Australian Bicycle Shops
Sort by: A-Z Newest
Inexpensive, quality bicycles for all types of riding, Thousands of items in stock, FREE delivery throughout New Zealand. Shops in Hamilton, Cambridge and Te Awamutu.
97 Kent St, Frankton, Hamilton, New Zealand
Shop 3, 78-84 Horne St, Sunbury, Victoria, 3429, Australia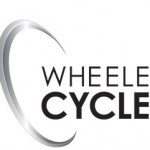 Locally owned and operated retail sales and fully equipped workshop.
86-88 Durham Street, Bathurst, New South Wales, 2795, Australia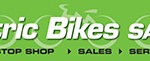 Electric Bikes SA have selected quality electric bikes from around the world in our showroom. Electric bikes have breathed new life into the traditional bicycle for hundreds and thousands of riders around the world. Come in and experience for yourself the new found freedom and healthier lifestyle that an electric bike will provide you.
344 Magill Road, Kensington Park, South Australia, 5068, Australia
Quality commuter road bikes at a budget price. All of our bicycles come with 5 year frame warranty, 1 year warranty on parts and free shipping in Australia (remote regions excluded).
57 Palmerston st, Carlton, Victoria, 3053, Australia
At Euride we are creating a ground breaking, fun, professional bike business; we source, distribute, market and sell the most desirable European products. We offer cycling excellence through our professional sales people, skillful mechanics, outstanding spin instructors and enviable products. While it can be daunting to compare the vast range of bikes and accessories available in today's market, it's worth paying us a visit because we've worked out even the smallest details so you don't have to. With De Rosa, Bottecchia, Catlike and ITM amongst our brands, we will ensure you stand out from the crowd. We have three convenient […]
637B Lower North East Road, Campbelltown, South Australia, 5074, Australia
CELL Bikes is one of Australia's leading online sellers of bicycles and accessories. Our showroom has over 70 bicycles on display, as well as hundreds of bicycle accessories to choose from. Our goal is to provide Australians with another choice for reliable, affordable bicycles, and bicycle accessories, regardless of whether you are down the street, or across the country. We can fix and repair your bicycle, and are happy to answer any kind of cycling related questions you may have.
256 St Georges Rd, Fitzroy North, Victoria, 3068, Australia
Reid runs four major outlets located in Sydney, Melbourne, Brisbane and Perth, all of which stock virtually everything that a biking fanatic would be in need of availed in different designs to meet the varied needs of the rider.
Shop 8, 7 Erindale Road, Balcatta, Western Australia, Australia
Shop 22, Showgrounds Village Shopping Centre, 320-380 Epsom Road, Flemington, Victoria, 3031, Australia
Shop 4050 Knox O-Zone Shopping Centre, 425 Burwood Hwy, Wantirna South, Victoria, 3152, Australia