Australian Bicycle Shops in Western Australia
(82)
Sort by: A-Z Newest
Shop 2/65 Pinjarra Road, Mandurah, Western Australia, 6210, Australia
2/65 Pinjarra Road, Mandurah, Western Australia, 6210, Australia
Unit 8, 162 Winton Rd, Joondalup, Western Australia, 6027, Australia
214A Great Eastern Hwy, Midland, Western Australia, 6056, Australia
Munda Biddi Mountain Bike Hire is located near the Perth Hills in Western Australia close to some of Perth's best Mountain Biking. We hire out quality Mountain Bikes to Mountain Bikers of all levels.
5595 Helena Valley Road, Helena Valley, Western Australia, 6056, Australia
Mundaring, Western Australia, 6073, Australia
Shop 1, 61 Key Largo Drive, Clarkson, Western Australia, 6030, Australia
Established in 1929, a family owned business that specialise in bicycles of all styles, ranges and special requests.
366A Charles Street, North Perth, Western Australia, 6006, Australia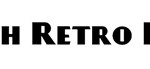 Perth Retro Bikes specialises in new and used retro bikes. Based in Perth and servicing the West Coast of Australia, we offer a great selection of cheap mens and women's bikes.
235 Loftus Street, Leederville, Western Australia, 6007, Australia
Unit 2, Number 4 Bakewell Drive, Port Kennedy, Western Australia, 6172, Australia