Australian Bicycle Shops
(871)
Sort by: A-Z Newest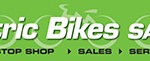 Electric Bikes SA have selected quality electric bikes from around the world in our showroom. Electric bikes have breathed new life into the traditional bicycle for hundreds and thousands of riders around the world. Come in and experience for yourself the new found freedom and healthier lifestyle that an electric bike will provide you.
344 Magill Road, Kensington Park, South Australia, 5068, Australia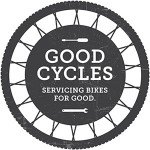 Good Cycles was founded by Loretta Curtin and Luke Wright. The idea for this social enterprise was hatched one morning over a cup of tea. After countless more cups of tea, a multitude of meetings and a lot of hard work, the concept has grown into an inspiring non-profit organisation. To many, Good Cycles is an organisation that simply offers practical and time-saving services to Melbourne's cyclists. These include our Docklands bike shop, service centre, workshops and our mobile bicycle mechanics zipping around the city on cargo bikes (carrying tools and parts on board) tuning up and servicing bikes while […]
750 Collins St, Tenancy 3, Level 1, Docklands, Victoria, 3008, Australia
Quality commuter road bikes at a budget price. All of our bicycles come with 5 year frame warranty, 1 year warranty on parts and free shipping in Australia (remote regions excluded).
57 Palmerston st, Carlton, Victoria, 3053, Australia
CELL Bikes is one of Australia's leading online sellers of bicycles and accessories. Our showroom has over 70 bicycles on display, as well as hundreds of bicycle accessories to choose from. Our goal is to provide Australians with another choice for reliable, affordable bicycles, and bicycle accessories, regardless of whether you are down the street, or across the country. We can fix and repair your bicycle, and are happy to answer any kind of cycling related questions you may have.
256 St Georges Rd, Fitzroy North, Victoria, 3068, Australia
Shop 22, Showgrounds Village Shopping Centre, 320-380 Epsom Road, Flemington, Victoria, 3031, Australia
Shop 4050 Knox O-Zone Shopping Centre, 425 Burwood Hwy, Wantirna South, Victoria, 3152, Australia
Shop E 1-4, Westfield Shopping Centre, Malop Street, Geelong, Victoria, 3220, Australia

39 Parramatta Road, Annandale, New South Wales, 2038, Australia
You name it and we can provide it. With our experienced staff you can be sure we get the job done, and get it done right. We take pride in our work, and when you leave your bike with us it receives the same care and attention to detail as our team race bikes do. Tubeless tyres, shock rebuilds, gears, brakes or even a custom bike build. We do it all
48 Aurora Ave, Queanbeyan, ACT, 2620, Australia
Great Bikes is an exciting new bicycle business offering wholesale prices for bicycles and accessories direct to the public. We stock mainly Cruiser, Comfort and Chopper style bicycles. Brands: Micargi, Phat, Retrospec, Classic Update 2016 – Website is broken, business may no longer be active
P.O. Box 17, Brooklyn, New South Wales, 2083, Australia