Australian Bicycle Shops in Queensland
(178)
Sort by: A-Z Newest
Cnr Archer & Alma Street, Rockhampton, Queensland, 4700, Australia
3/256 Nicklin Way, Warana, Queensland, 4575, Australia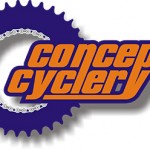 We have finally set up shop to display our range of product so you can see, feel and experience what makes our bikes so special. All our bikes sold at the shop will come with a "Service 4 Life" policy. No more costly services, you only pay for the parts. This way your investment will keep on looking and riding perfectly as long as you have it. We have a dedicated work station for all you aspiring mechanics wanting to learn more about bicycle maintenance. Just book a time and we will teach you. We are just off the the […]
Shop 1, 302 Logan Rd, Stones Corner, Queensland, 4120, Australia
Shop 2, Corner Yandina & South Coolum, Coolum Beach, Queensland, 4573, Australia
118A Sydney Street, Mackay, Queensland, 4740, Australia
51 Cambridge Parade, Manly, Queensland, 4179, Australia
11 Ross Court corner Bloomfield Street, Cleveland, Queensland, 4163, Australia
Update: This retailer appears to be no longer in business Cycle Clearance Warehouse is a family owned business located at Harbourtown Shopping Centre on the Gold Coast . We specialise in the sale of bicycles, skateboards & scooters and also stock a huge range of related accessories. Being located in a 'factory outlet' style shopping complex we are able to offer many popular brands at fantastic discounted 'run-out' prices.
Biggera Waters, Queensland, 4216, Australia
L4 21/27 Bunker Road, Victoria Point, Queensland, 4165, Australia
Welcome to CYCLENOW. (previously known as Super Cycles Indooroopilly) Whether it's buying a bike or changing a tube, our friendly staff are always willing to help you with all your cycling needs. We cater for all ages and lifestyles and carry one of the largest ranges of bicycles in Brisbane. Our staff have experience in a broad range of riding styles: BMX, Mountain Biking (Downhill and Cross Country), Road Racing, Competition Trails … Whatever your needs, please drop by and see how we may help you today.
234 Moggill Road, Indooroopilly, Queensland, 4068, Australia