Australian Bicycle Shops in Queensland
(180)
Sort by: A-Z Newest
Shop 5, 20 Creek Rd, Mt Gravatt, Queensland, 4122, Australia
Cnr Archer & Alma Street, Rockhampton, Queensland, 4700, Australia
3/256 Nicklin Way, Warana, Queensland, 4575, Australia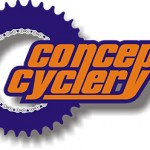 We have finally set up shop to display our range of product so you can see, feel and experience what makes our bikes so special. All our bikes sold at the shop will come with a "Service 4 Life" policy. No more costly services, you only pay for the parts. This way your investment will keep on looking and riding perfectly as long as you have it. We have a dedicated work station for all you aspiring mechanics wanting to learn more about bicycle maintenance. Just book a time and we will teach you. We are just off the the […]
Shop 1, 302 Logan Rd, Stones Corner, Queensland, 4120, Australia
Shop 2, Corner Yandina & South Coolum, Coolum Beach, Queensland, 4573, Australia
118A Sydney Street, Mackay, Queensland, 4740, Australia
51 Cambridge Parade, Manly, Queensland, 4179, Australia
CSD is an Australian brand name trialing and testing carbon bicycle frames. Our CSD track bike frames are manufactured from a strong UD carbon fibre and has proven to be light, stiff and strong with beautiful colours and unique designs.  CSD bikes have been racing the Australian velodromes and has been doing well on the podium. If you want to be faster, fitter and go further, get yourself a CSD frame today.
74 Countryview St, Woombye, Queensland, 4559, Australia
11 Ross Court corner Bloomfield Street, Cleveland, Queensland, 4163, Australia
Update: This retailer appears to be no longer in business Cycle Clearance Warehouse is a family owned business located at Harbourtown Shopping Centre on the Gold Coast . We specialise in the sale of bicycles, skateboards & scooters and also stock a huge range of related accessories. Being located in a 'factory outlet' style shopping complex we are able to offer many popular brands at fantastic discounted 'run-out' prices.
Biggera Waters, Queensland, 4216, Australia