Brands and Manufacturers
Sort by: A-Z Newest
It's been 30 years now, and we not only make safe, secure racks for your gear, what we really do is make room for bums in seats. More buddies competing for the shotgun seat. More people to belt out the best 80's rock ballads. More backseat drivers. More shoulders to use as pillows when you fall asleep. Because we believe if you're gonna go, you should Take More Mates.
17 Hinkler Court, Brendale, Queensland, 4500, Australia
Pro4mance is a scientifically, researched and formulated range of sports nutrition products. Our products are 100% Australian owned and made. The Pro4mance range is based on thousands of hours of research by sports dietitians, research nutritionists, food technologist and elite athletes. Pro4mance is based on world leading sports nutrition research which has been simplified to make it easy for every athlete to understand and implement. One of the reasons Pro4mance was created was to take out the complexity of sports nutrition. The primary aim for Pro4mance is to provide advanced sports nutrition products, which are simple to use and deliver […]
PO Box 6196, Wantirna, Victoria, 3152, Australia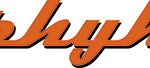 Sphyke provides commuter cyclists with the most sophisticatem system to stop wheel and saddle theft.
Wilhelmshavener Straße 42, Berlin, Berlin Brandenburg, 10551, Germany
Stages Cycling is located in Boulder, Colorado, a Front Range city with a long pedigree of producing and serving as the proving ground for many of America's elite cyclists and triathletes. Stages Cycling is deeply rooted in Boulder's work hard, play hard philosophy. We here at Stages Cycling pedal the talk, and more often than not spend our lunch hours pounding out miles on these historic roads and climbs. On the weekend, you're just as likely to find us racing on the road, track, trails, or the bike parks in town or in the mountains west of the city. At […]
3090 Sterling Cir Ste 102, Boulder, Colorado, 80301, United States of America
At Bikestands.com.au, we pride ourselves on providing the highest quality, most durable bike stands to individuals and businesses across Australia. Our family business has been involved in fabrication and distribution of bicycle parking and related products in Sydney since the early 1990s.
Unit 202 / 3 Sturt Place, St Ives, New South Wales, 2075, Australia
Already well known as a frame-builder for COLNAGO, Vidmantas "Vitas" Zukauskas has been building best-selling frames from the mid-90s, going by the names Monotitan, Ovaltitan, Ovalmaster, Master BiTitan, CT1, etc. These works of master craftsmanship are broadly recognized and their quality speaks for itself. As COLNAGO moved on to Asia and carbon frame production, Vitas continued to specialize in ti frame building for other brands, including ARGON18, RED BULL, VAN TUYL etc. Over time, Vitas has become more and more well known as a master in ti frame building with worldwide orders from cyclists that value craftsmanship. His son has […]
Silutes pl. 57, Klaipeda, 94105, Lithuania
Astir bicycle frames seek to capture the classic design of the past by using traditional lines with an "Astir" touch of finesse. Our designs concentrate exclusively on road bicycles that can be used in Cyclosportive events, as your local café racer or a daily commuter. Our frames have been fine tuned for riders that are strong and like to ride on comfortable frames that have a classic clean look and will last over the years All frames are Designed and developed in Adelaide South Australia.
P.O.Box 580, Oaklands Park, South Australia, 5046, Australia
GTSL sport sunglasses came out of a requirement for being an avid cyclist & skier. Eyewear that would give clear, wide angle viewing in any season, light or dark & added protection from impact. These glasses are designed to fit most size adults & adolescents. GTSL Frames come in a choice of Red or Blue or Black. The rugged frames with fully flexible arms are made to withstand impact & they provide a great comfortable wraparound fit to your head. The kit comes with 3 interchangeable lenses of varying UV filtration. The clip in single piece lens design allows for […]
PO Box 1118, Elsternwick, Victoria, 3185, Australia
Israel and Javier are passionate cyclists each with extensive experience in the cycling industry in Spain working both with numerous brands and publishers. Together they have combined their life savings to create Fulride – Premium Cycle Wear for cyclists who demand excellent European Made cycle wear that not only looks good, but also performs. Fulride cycle wear is only available online and in less than a year since the launch there is already growing interest from Spain, France, Germany and English speaking Europe/
Grupo Loizaga nº 6, Barakaldo, Vizcaya, Bilbao, 48903, Spain
We are an optical safety company supplying both sport and safety frames with prescription inserts for prescription wearers and also have a range of sport glasses for non prescription wearers) available in 8 different colours to suit different needs. Eg. Outdoor, indoor, cloudy conditions.
67 Redcliffe Parade, Redcliffe, Queensland, 4020, Australia