Brands and Manufacturers
(815)
Sort by: A-Z Newest
Nomad Cycles is an Australian manufacturer and supplier of electric bikes, with a range of cruisers, step-thru and folding ebikes. These intelligently designed and remarkably constructed machines are the best way to cruise around town. We also stock a range of folding electrics bikes purpose built for the caravan and camper market.
P.O. Box 1960, Noosa Heads, Queensland, 4567, Australia
Israel and Javier are passionate cyclists each with extensive experience in the cycling industry in Spain working both with numerous brands and publishers. Together they have combined their life savings to create Fulride – Premium Cycle Wear for cyclists who demand excellent European Made cycle wear that not only looks good, but also performs. Fulride cycle wear is only available online and in less than a year since the launch there is already growing interest from Spain, France, Germany and English speaking Europe/
Grupo Loizaga nº 6, Barakaldo, Vizcaya, Bilbao, 48903, Spain
We are an optical safety company supplying both sport and safety frames with prescription inserts for prescription wearers and also have a range of sport glasses for non prescription wearers) available in 8 different colours to suit different needs. Eg. Outdoor, indoor, cloudy conditions.
67 Redcliffe Parade, Redcliffe, Queensland, 4020, Australia
Conquest Cycle Wear specialises in the design and manufacture of highly technical cycling apparel and accessories. Our goal at Conquest is simple; to produce clothing that improves the cycling experience for our customers. Our online store ships to most locations around the world and we provide custom apparel services to clubs and teams internationally. We are committed to providing an exceptional shopping and cycling experience.
PO Box 514, Rozelle, New South Wales, 2039, Australia
NIXEYCLES is an Australian based bicycle company, our bikes are aimed to make riding fun, practical and convenient. Whether if it's the commute to work, or meeting up with friends at a cafe, running errands we hope to incorporate our bikes with your lifestyle. NIXEYCLES aims to put the fun back into travelling without having to worry about parking, congestion, fuel or waiting for the bus to arrive whilst paving the path to a healthier lifestyle and a greener environment.
5/1A Coulson Street, Erskineville, New South Wales, 2043, Australia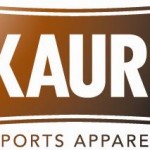 Kauri Sports designs and manufactures a wide range of sports apparel. We work with individuals, groups, clubs, companies and event organisers to custom supply apparel to their needs. As simple as that, no grandiose statements about being the biggest, best or fastest growing, at Kauri Sports we just get on with the job of making you look good. We supply custom sportswear for a range of sports including for cycling, cycle events and mountain biking,
PO Box 6576, East Perth, Western Australia, 6892, Australia
CrankDNA has a simple ambition – to be known for the quality and unique designs of their cycling T-shirts and cycling clothing range. CrankDNA is the creation of Simon Jones, a keen recreational cyclist for the better part of 20 years. It has long been suspected that Simon's passion for cycling was the result of some sort of DNA derived from bicycles – since confirmed by CrankDNA! In 2010, while unsuccessfully searching for cycling T-shirts and cycling clothing that were both high quality and good value for a birthday gift for a friend, the idea of creating his own designs […]
46 Kuranda crescent , Kotara, NSW, 2289, Australia
The brightest bicycle and headlamp lighting systems ON THE PLANET
Raiffeisenstraße 5a, Großkrotzenburg, Hessen, 63538, Germany
Welcome to Shock Sports Australia, We are an Australian business selling quality triathlon and cycling products. We offer custom bikes and wheelsets. Our Products are top quality at prices you would not believe. All our bikes and wheels can be customized to your specifications. We also design and produce quality triathlon and cycling outfits for your clubs.
2 Park Street, Berridale, New South Wales, 2628, Australia
MAGICSHINE, a brand name synonymous with brightness and reliability, is the market leader in high-performance bike lights and diving flashlights. MAGICSHINE lights are commonly spotted among bikers and divers all over the world. Through user reviews and research & development, our products have been in the forefront of sporting LED light evolution. To maintain momentum, our professional engineer and design teams are always keen to offer increased performance in significant MAGICSHINE products. Whenever you need a bike light or diving torch to suit your needs, MAGICSHINE has the right lights for you. We believe in innovation, product reliability and free spirit. The brand […]
3/F, Building D, Huali Industrial Zone, 28 Baoan District, Shenzhen, China