Brands and Manufacturers
Sort by: A-Z Newest
CycleCuffs are tall reflective ankle cuffs, designed to protect your clothing from getting torn or dirty when you ride a bicycle, and to make you more visible to other traffic at night. You wear them during the day to keep your trouser legs from getting dirty or mangled in your chain, and then at night they serve double duty, making you highly visible to other vehicles on the road. They're made of heavy duty rip stop polyester, and built to last.
Brunswick, Victoria, 3056, Australia
Brown Jersey is a small independent bicycle brand. Cycling is our passion – we love (& live) what we do. We strive to deliver quality unique product that is functional and has great form. In time, we hope our products will speak for themselves – volumes on quality, style, desirability and relative value. Born out of a lifetime involvement with bicycles, Brown Jersey is a culmination of ideas garnered from years of appreciation of what is beautiful about the simplicity of the bicycle.  Brown Jersey has it's beginnings in the tiny village of Gunderman on the Northern side & lower reaches of […]
Unit 37, 276 New Line Road, Dural, New South Wales, 2158, Australia
Rider Cover provides Income Protection for all cyclists – Road, MTB and BMX.
Level 1, 449 Gympie Road, Kedron , Queensland, 4032, Australia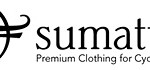 Premium Clothing for Cycling Lovers. We are based in the Pyrenees, we love cycling in every discipline and our main commitment is to create the most technical clothing to help you achieve your hardest challenges. Minimal design and the best materials to let you enjoy the maximum confort.
c/ de la Força 6, Girona, 17004, Spain
A leader in custom cycling sportswear and custom cycling products for cycle teams in Australia, Captivations provides free design for your team sportswear for orders of 10 or more items. We use the highest quality sports fabrics to make custom cycling jerseys, cycling t-shirts, cycle pants and other custom cycle wear. We can also customise merchandise including custom water bottles, sports towels, sports bags and custom team banners. Visit the cycling pages of our website to view some examples of cycle apparel which we have designed and made for Australian cycle clubs and teams.
68 Bayview Terrace, Clayfield, Queensland, 4011, Australia
We are an independent lens-crafting company which specializes in prescription cycling glasses. Our company was founded in 1993 and we're approaching twenty years of experience as an industry innovator and leader in prescription sports optics. Our lenses are unique firstly for the strength of prescriptions we are able to work with and fit into high-performance sport frames, and also for the custom nature of our work. We hand-cut our lenses in our lab to each client's specifications and do custom tints in-house as well. Our cycling pedigree is second to none amongst independent optical shops. Our owner is an avid […]
4337 Tennyson St., Denver, Colorado, 80212, United States of America
It all started by making cycle gear that we wanted to wear. But people kept asking, "Where did you get that from?" Now the answer is, "from WhiteLineFever.com.au"
Cedar St, Wynnum, Queensland, 4178, Australia
Hincapie Sportswear is a family-owned manufacturer of premium road cycling and casual apparel for consumers, teams and clubs. Led by Rich and George Hincapie, the company offers complete consumer and custom cycling clothing lines for men and women, and is the cycling apparel sponsor to the BMC Racing Team and select triathletes.
45 Pete Hollis Ave, Greenville, South Carolina, 29601, United States of America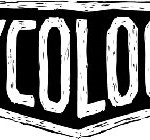 Hand drawn and painted t shirt designs inspired by our obsession with cycling. Originality and creativity is our point of difference.
30 Ogilvy Road, Clontarf, New South Wales, 2093, Australia
We are a young, dynamic company who are quickly establishing a reputation for providing modern fresh designs coupled with the traditional values of quality workmanship and excellent value for money. We build bicycles to our customer's unique specifications, colour and design. Almost anything is possible. Special bicycles Australia is capable of designing and building your company branded bicycles that will set you apart from the crowd! We are specialised bicycle builders and deliver high quality bicycles using strict quality control according to Dutch standards. Special Bicycles can discuss your design or we can design a high quality bicycle for your […]
8 Winifred Crs, Glen Iris, Victoria, 3146, Australia