Brands and Manufacturers
Sort by: A-Z Newest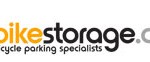 bikestorage.com.au is the one stop shop for bicycle parking racks, secure bike cages, sheds, shelters and hubs. We supply and install and also offer a consultancy and custom design service. We put cyclists' needs at the centre of everything we do because we are cyclists ourselves and understand the importance of functional, secure and aesthetic bike storage solutions. We follow Australian standards and use Australian materials and manufacturers.
PO Box 80, Blackheath, New South Wales, 2785, Australia
We are an Australian owned and operated business offering womens specific cylcling clothing. As women cyclists ourseleves we realised that there was a real lack of womens specific cycling clothing on the market and even less that was comfortable, affordable and fashionable!
44 Willowned Road, Kingston, Tasmania, 7050, Australia
Rugged Bloke is an Australian cycling wear brand selling quality jerseys and bibs.  The designs are unique with all bibs offering superior 3D Coolmax pads.  The company offers free shipping worldwide.  Our website offers plenty of info including relevant videos and an online blog.
PO Box 9038, Gold Coast MC, Queensland, 9726, Australia
Deubel Bicycles engineers and manufactures the 2UP, high performance mountain bike frames which are CNC machined and TIG welded in Sydney, Australia. Its unique adjustable design makes it the perfect all-mountain bike so you can charge anything from technical steep uphills to fast downhill tracks. As a manufacturer, we only offer our bike with the following options;  Frame kit only; All Mountain Bike setup; Trail Bike setup
Caringbah, New South Wales, 2229, Australia
RiceRims import high performance carbon wheels and bicycles and provide local support, service and warranty for the products.
PO Box 808, Nedlands, Western Australia, 6909, Australia
Arundel Bicycle Co was formed in 2000 with a simple goal: "come up with some cool bike equipment that people want to buy". More than a decade on, Arundel now provides accessories to everyone from global sponsored teams such as Garmin-Cervelo whilst still providing the best quality products to everyday cyclists whom just love to ride their bikes. Each bottle cage or saddle bag is carefully designed to exceed expectations and fulfil actual needs NOT copy someone else's. If you appreciate quality and affordability then Arundel is for you!
Fort Worth, United States
Cyfac (pronounced 'See-fac') started building custom frames in 1982 and now continues its proud traditions of handcrafting and hand-painting EVERY frame in its small rural facilities in the French countryside. If you are interested in a standard or custom frame made from Steel, Carbon-fibre, Titanium or Alloy, Cyfac's skilled frame builders will build your bicycle frame based on your needs and ability. Each frame is designed, built and painted in-house meaning the same attention to detail and passion for cycling is displayed in every creation. Cyfac has a proud history and one of the first global builders to use carbon-fibre […]
La Fuye, Hommes, France, 37340, France
Spin Baby – Jerseys for Juniors is a range of cycling jerseys for kids. It was started by Melbourne mum Sarah Garbuio after the birth of her first child. Being a keen cyclist, Sarah wanted a cute baby jersey for him to wear but could not find any…so she designed her own! Sarah says: "My kids see their parents decked out in lycra and want to look just like us. It's not just about being comfortable, it's about embracing cycling with your kids and becoming positive role models. You can buy football jumpers for kids, so why not cycling jerseys"? […]
The Basin, Victoria, 3154, Australia
We began in 2005 with a company called Aviators Artifacts that sold rare and hard to find aviation parts . As time passed, we added rare and hard to find bicycle parts because it became more difficult to find aviation parts. Then, we found out our name was too specific to aviation, so we came up with a name that expressed the current state of global affairs: F.U.B.A.R. The phrase originated from American soldiers, and expressed how many of the GIs felt about the situations they found themselves in — F****** Up Beyond All Recognition. We are able to offer […]
5332 E 2nd St, Long Beach, California, 90803, United States
102 Burlwood Court, Asheville, North Carolina, 28804, United States