Brands and Manufacturers
Sort by: A-Z Newest
Auf dem Ent 4, Schalksm?hle-Heedfeld, Nordrhein-Westfalen, 58579, Germany
Via Bigolo, 17, Rio S Martino di Scorze, Venezia, 30037, Italy
Via delle Battaglie, 5, Treviglio, Bergamo, 24047, Italy
Bigfoot Bags and Covers has been operating for 26 years. During this time our product range and services have grown with the increasing needs of our customers. Before packing a bike for an overseas trip, you'll need to find a great bag or case to protect your bike from the wear and tear of travelling. Our aim is to supply the designs and follow through with the finished products specifically for your needs.
3/14 Powells Road, Brookvale, New South Wales, 2100, Australia
3364 W. 11th Ave, Eugene, Oregon, 97402, United States
At Bikestands.com.au, we pride ourselves on providing the highest quality, most durable bike stands to individuals and businesses across Australia. Our family business has been involved in fabrication and distribution of bicycle parking and related products in Sydney since the early 1990s.
Unit 202 / 3 Sturt Place, St Ives, New South Wales, 2075, Australia
23 Attenborough Street, Dandenong, Victoria, 3175, Australia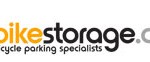 bikestorage.com.au is the one stop shop for bicycle parking racks, secure bike cages, sheds, shelters and hubs. We supply and install and also offer a consultancy and custom design service. We put cyclists' needs at the centre of everything we do because we are cyclists ourselves and understand the importance of functional, secure and aesthetic bike storage solutions. We follow Australian standards and use Australian materials and manufacturers.
PO Box 80, Blackheath, New South Wales, 2785, Australia
Bikesure offers stand-alone bike insurance, tailored home and contents policies for cyclists and business packages for bicycle retailers
Wembley Green Building Units 14-16,, 127 Herdsman Parade, Wembley, Western Australia, 6014, Australia
Bikinvention is a corporation that has developed a new wax chain lubricant with unique properties called Squirt?. Squirt is a wax based, long lasting dry lube for the use on bicycle chains. This liquid lubricant has unique properties that make it ideal for use in any cycling condition. It had been developed to give better lubrication, last longer and keep the chain cleaner over extreme distances for both MTB and road cycling. No degreasing is required. Squirt is an emulsion that is blended under special controlled conditions from a number of waxes. This process gives it a unique smooth texture […]
PO Box 535, Knysna, West Cape, South Africa, 6571, South Africa