Brands and Manufacturers
Sort by: A-Z Newest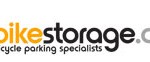 bikestorage.com.au is the one stop shop for bicycle parking racks, secure bike cages, sheds, shelters and hubs. We supply and install and also offer a consultancy and custom design service. We put cyclists' needs at the centre of everything we do because we are cyclists ourselves and understand the importance of functional, secure and aesthetic bike storage solutions. We follow Australian standards and use Australian materials and manufacturers.
PO Box 80, Blackheath, New South Wales, 2785, Australia
Bikesure offers stand-alone bike insurance, tailored home and contents policies for cyclists and business packages for bicycle retailers
Wembley Green Building Units 14-16,, 127 Herdsman Parade, Wembley, Western Australia, 6014, Australia
Bikinvention is a corporation that has developed a new wax chain lubricant with unique properties called Squirt?. Squirt is a wax based, long lasting dry lube for the use on bicycle chains. This liquid lubricant has unique properties that make it ideal for use in any cycling condition. It had been developed to give better lubrication, last longer and keep the chain cleaner over extreme distances for both MTB and road cycling. No degreasing is required. Squirt is an emulsion that is blended under special controlled conditions from a number of waxes. This process gives it a unique smooth texture […]
PO Box 535, Knysna, West Cape, South Africa, 6571, South Africa
5319 N. 2nd St., Philadelphia, Pennsylvania, 19120, United States
Welcome to BILL BOSTON CYCLES where bringing science to the art of bicycle design has been our primary focus for 30 years. Research in the areas of bike fit and handling has led to what we feel is state of the art technology for bicycle design.
11 Deer Run Drive, Wilmington, Delaware, 19807, United States
Skoubogade 1,, K?benhavn, Denmark, 1158, Denmark
via Leonardo da Vinci, 16, Faenza, Ravenna, 48018, Italy
Birzman is a trend. Born out of the need for riders to maintain and repair their rides whenever necessary, the Birzman brand has developed an original range or repair, cleaning and maintenance tools and accessories for bicycles SIMPLE, FUNCTIONAL AND USEFUL. OUR PRODUCTS ARE DEVELOPED TO FULFILL A PURPOSE.
260 Songhuai Rd, Dacun Township, Changhua, Taiwan, 515, Taiwan
Postfach, Pfrundmatte 3, Sursee, Luzern, CH-6210, Switzerland
Deepenbrookkamp 15, Hamburg, Hamburg, 22523, Germany