Cycling Tours
Sort by: A-Z Newest
Otago Central Rail Trail takes you on a cycling adventure through 150km of some of New Zealand's most memorable scenery and awe-inspiring gold mining history.
PO Box 399, Alexandra, Central Otago, New Zealand, 9340, New Zealand
Extended bike tours in Australia and Europe from 9 to 30 days. Focus on the Outback, Queensland, Rhineland Germany and WW1 Front Line.
PO Box 1076, Noosa Civic, Queensland, 4566, Australia
Shop 3/1 Ireland St, Bright, Victoria, 3741, Australia
Scenic, adventure, wine tasting, and special interest cycle tours, designed for you to experience New Zealand at its purest – the land of extremes where you can connect body, spirit and soul. Pacific Cycle Tours has specialised in customised cycling tours of New Zealand since 1987. A New Zealand Tourism Award winner and family-owned business, we combine our deep knowledge of the New Zealand landscape with our passion for adventure and attention to detail – to give you the best time of your life. With a focus on exercise and relaxation, our tours offer every opportunity to explore the remarkable […]
Unit 3, 14 Kennaway Rd, Woolston, Christchurch, 8023, New Zealand
Path Finder cycling is dedicated to providing high quality bicycling and mountain biking trips in a variety of terrain in Nepal. Through our trips we wish to install the love for mountain biking, an appreciation for the outdoors, and the thrill for adventures. So we take great pleasure and pride in showing you our home "the wonderful and adventurous land of the Himalayas ". Brave the height for spectacular viewpoint, or cruise the Kathmandu Valley perimeter to see ancient temples and quaint, pastoral Newari Villages. For the Adventures, new routes are always open – just pick a point on the […]
P.O. Box : 7832, Thamel, Kathmandu, Nepal, Nepal
Path is the leading cycling company in southern Italy, it is a project based in Lecce (Puglia- Italy) spontaneously born from the passion and the attachment of its creator Andrea, to this region, featuring the deepest knowledge of local culture and traditions, offering a truly unique way of discovering Southern Italy, through its best food finest wine and traditions. This is why our walking and cycling holidays in Puglia and Basilicata are informative, meticulously organized and what more important, unique. Getting to know the local artists while sipping some home made wine, enjoying a walk over an old roman road […]
via carretti n 6, Arnesano, Lecce, 73010, Italy
Pedal Oz is closed for business, Wembley, Western Australia, 6913, Australia
Pedalers Pub & Grille specializes in bike tours in Asia, Alaska and the South Pacific that are designed for cycling enthusiasts and active travelers. We offer longer rides that will satisfy your urge to pedal, while still leaving ample time to explore off the bike. Our company offers you reasonable prices with first class service. And thoughtfully chosen routes and lodges with an eye towards experiencing the area's sights, sounds, flavors and lifestyle first hand. Team Pedalers is Asia's most seasoned bicycle tour operator. Team members having been organizing and leading trips since the mid-1980s in Asia, creating the first […]
PO Box 357063, Gainesville, Florida, 32635, United States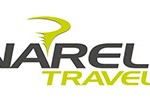 Your bike departs with you…. Tourism, organizational skills and technical know-how are the strengths of Pinarello Travel by Xevents: the official travel agency for the Cicli Pinarello Group. With Pinarello Travel we have developed a new way of travelling with your bike, thanks to the years of experience within the Cicli Pinarello Group along with strong ties we have with numerous individuals and organizations within the cycling, sports and travel world. Pinarello Travel offers you the possibility of combining a luxury holiday and the pleasure training/riding your bike. Our guests can relax and chill-out with their partner, family, and friends […]
Viale della Repubblica,12, Villorba, Treviso, 31050, Italy
Cycle Holidays in Bulgaria and South-East Romania. Guided Cycling Tours and Self Guided Bike Tours in the regions of the Lower Danube and the Black Sea coast. Wine and food tasting programs. UNESCO World Heritage Sites. Plateau Cycling Center is placed in the village of Nikolaevka which is a starting point of our tours. The village Nikolaevka is in the region of Varna in Northeastern Bulgaria – Europe. TOURING PERIOD: from April to November
block 2 app.60, Vitosha residential district, Sofia, 1700, Bulgaria