Cycling Tours
(197)
Sort by: A-Z Newest
We are specialised in road cycling holidays in Northern Italy's Lake District: Lake Maggiore – Lake Varese – Lake Lugano – Lake Como. We offer tours to suit cyclists of all abilities, from the casual cyclist to the serious amateur cyclist wanting to test themselves on challenging climbs. Our tours are guided tours by a local cycling guide who does the navigation so you can relax and enjoy the ride. There is a partnership between Eco Bike Hotel Ungheria located in Varese and GPSVarese. All daily rides start from our Eco Bike Hotel Ungheria (a 3 star hotel) located in the […]
Viale Borri 98, Varese, Varese, 21100, Italy
We operate bike tours in Portugal, aiming is to provide amazing cycling holidays and exploring the Portuguese backroads and trails. Accompanied by experienced local riders you will get to know the country's rich culture and historic background, taste the local gastronomy and wines and relax at charming hotels. Live Love Ride Portugal operates guided and self-guided road bike and mountain bike tours, in regions such as the Alentejo, Lisbon, porto, Douro river, Algarve, Serra da Estrela and others.
Rua João Saraiva, nr 34 - 3º piso, Lisboa, 1700-250, Portugal
Mtb adventures is a Melbourne based mountain bike tourism business offering one day adventures to the You Yangs regional park of Victoria. Explore Australian bush and wildlife at the You Yangs. Bikes and helmets are included in the tour package.
42 Macaulay Street, Williamstown North, Victoria, 3016, Australia
We run fully escorted tours along the banks of the Swan river, by the ocean, through vineyards to Fremantle, Guildford, and the Swan Valley and to Sorrento Quay. Off-road on cycle paths 99% of the way, each tour is just 35kms at a pace that any adult can easily manage whether they are a regular cyclist or not.
397 Crawford Road, Dianella, Western Australia, 6059, Australia
We offer 7,10,14 day round- and destinations guided cycle tours in the Peloponnese of Greece. All our tours are guided and include: Hotel/breakfast, Guide,Luggage transport, Bikes: Trekking, Cross, Road. We showcase on our tours: Ancient Greec: Olympia.Sparta,Messina,Mistras,, Beaches, 4 star Hotels, Greek Food,local villages. All our tours are adjusted to our guests needs.
Frohnauerstr.13, Hohen Neuendorf, Berlin, 16540, Germany
Premium short-stay cycle touring experiences. Lanterne Rouge Tours offers cycling enthusiasts and their non-riding partners a weekend and short-stay cycle tour and holiday package, visiting regions within easy reach of the Sydney Basin. Touring arrangements are handled by Lanterne Rouge Tours, leaving both riders and non-riders free to indulge and enjoy their country escape. Tailored touring experiences can be arranged for conferences, corporate clients and small private groups. Away from the cycling, riders and non-riders can choose their own level of activity – relax with a book or sample some of the best offerings of the touring region : visit […]
162 Johnston Street, Annandale, New South Wales, 2038, Australia
VéloRoo provides Premium fully supported cycling tours where discovering quality local cuisine is equally as important as your cycling experience. VéloRoo is based in the beautiful road cycling friendly Avant-Monts region of the Languedoc in the South of France. We specialise in small groups and happily cater for non cycling partners. VéloRoo also offers quality performance road bike hire.
Tarragindi, Brisbane, Queensland, 4121, Australia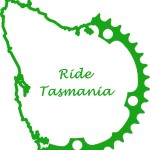 We are a website that provides information to help plan a Tasmanian mountain bike experience. Includes trail info & maps, accommodation, bike transport options, bike shops and hire.
PO Box 58, Riverside, Launceston, Tasmania, 7250, Australia
We offer you the most amazing and spectacular routes at bamboo forest,Visiting the traditional village of PENGLIPURAN and exotic views of Bali's rural landscape and their unspoiled nature. we serve you for lunch at restaurant in the middle of rice paddy.
Jalan Dewi Sri, Gianyar, Bali, 80511, Indonesia
Velorious is a small specialist company providing quality cycling holidays from our own guest house in the heart of the Languedoc as well as exploring other iconic cycling destinations in the South of France, such as Mont Ventoux, the Alps and the Pyrenees.
27 Rue Saint André, Autignac, 34480, France