Importers and Distributors
(146)
Sort by: A-Z Newest
At Summit Fitness, we are not just in the business of providing innovative fitness equipment, we are in the business of providing solutions. From idea, concept, design, planning through installation and exceptional national after sales service and maintenance, our fitness solutions are seen in Australia's leading-edge health clubs, functional training centres and progressive performance facilities. The brands we represent exclusively here in Australia the world's best in class. They are fitness industry innovators, forward thinkers and inventors changing the scope of our industry globally, the way we train, and the service and facilities we provide members. We have sourced the […]
2/68 Topham Road, Smeaton Grange, New South Wales, 2567, Australia
Retailer/Distributor for VeloPac, TMR Designs Imprint Grips, Piston Racing Wheels and Altum Designs At Acium Sports our aim is to deliver world class products to the Australian market. With all of our brand partners worldwide, we follow the same philosophy, that is to be the best service provider we can be. Standing by our rider proven products to deliver you unique cycling goods at an affordable cost. We are based rural out of Melbourne and are determined to seek and deliver to our customers. Everyone of our products we import from our brand partners has been put to the test in […]
PO Box 308, Macedon, Victoria, 3440, Australia
Australian distributor for Swiftwick Socks and Apparel, Biomaxa Lubricants
PO Box 3173, Bellevue Hill, NSW, 2023, Australia
Lead Out Sports is the exclusive Australian distributor of Kogel Bearings. We offer the broadest range of specifically engineered bottom brackets in the market to eliminate creaks and groans and premature bearing failure. Buy from your LBS or direct from Lead Out Sports. 
PO Box 527, Winston Hills, New South Wales, 2153, Australia
We sell Rider Bifocal sports glasses, Rider 3 in 1 Indicator tail light with laser 1 meter road lane beam, also backpacks with indicators, LED arm bands Wholesale and retail over the internet
123 Toolebewong Road, Badger Creek, Victoria, 3777, Australia
Balance Buddy is an Australian owned company, which is seriously committed to fun! We sell balance bikes which are engineered for minimum wear and maximum fun for children aged between approx. 18 months – 5 years old. The bikes are loaded with features that make them a safe and reliable option for your child, backed up by meeting and exceeding the highest EN71 safety standards. Balance bikes have no brakes and no pedals, which is what makes them so easy for toddlers to learn on. Once a toddler is tall enough to be able to sit on the bike with a slight […]
PO BOX 7419, Warringah Mall, New South Wales, 2100, Australia
Bike Knack provides parts to the growing belt drive community, as a distributor for Gates Carbon Drive. Bike Knack also provides expert service and repair on all bicycle types, with mountain bikes a specialty. 
61 Lillian Ave, Salisbury, Queensland, 4107, Australia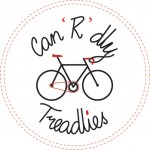 Single Speed & Fixed Wheel Bicycles, CanRdly Treadlies is the distributor for State Bicycle Co Products in Australia
P.O. Box 641, Redcliffe, Queensland, 4020, Australia
We are the distributor of Falco Bike in Australia, Falco Bike is a new Chinese brand which made Hi-mod Carbon and Titanium framsets and carbon wheelsets Update 2016 – Broken website link removed. Business may no longer be active
Tian Ye Roadstar, 28/17 Lorraine Street, Peakhurst, New South Wales, 2210, Australia
Como Bike is a leading premium importer of high quality European cycling brands. We carry Carrera Bicycles, RAR wheels, Carbon-Ti components, Dopogara 'after race' clothing, Z3r0d triathlon, Pissei custom & collection clothing, DMT Shoes and OutWet & RACE undergarments.
PO Box 511, Curtin, Australian Capital Territory, 2605, Australia