Importers and Distributors
Sort by: A-Z Newest
Importer of Rudy Project sunglasses, Continental Tyres and Corima wheels. (Previously Continental Oceania)
321 Princes Hwy, St Peters, New South Wales, 2044, Australia
Dawson Sports Group (DSG) specialises in distribution of innovative & original cycling products. Our internationally recognised brands include what we consider our flagship brand HED Cycling Products. DSG also distributes Praxis Works (drive chain specialists), TorHans Aerodynamic Hydration Systems, FibreFlare Optic Fibre LED lights & runs HireSpeedWheels.com.au bicycle wheel hire. DSG is privately owned and distributes across Australia and New Zealand, its business is balanced through its growing portfolio and a continued growing presence in all major markets. DSG sales network covers 350+ retail outlets and continually expanding. Through our industry knowledge DSG seeks to partner with cycle industry manufactures […]
8/92a Mona Vale Rd, Warriewood, New South Wales, 2102, Australia
We are an online retailer for German Tout Terrain bicycles, Danish Promovec E-Bikes, BionX conversion kits and T-One bicycle accessories.
Level 3, 14 Narabang Way, Belrose, New South Wales, 2085, Australia
We believe electric bikes offer amazing advantages to Australian cyclists. That's why we aim to provide Australian cyclists with the world's best e-bike technology. Founded in 2011, MR E Bikes imports and distributes world-leading e-bike systems from the world's best known and trusted manufacturers. We import BionX conversion kits and Danish Promovec E-Bikes.
Level 3, 14 Narabang Way, Belrose, New South Wales, 2085, Australia
Founded in 2010 the aim at Pushie is to bring in top quality products at competitive global pricing. We are focussed on maintaining a top level of service to all of our customers and forming close relationships. We may not be the biggest in town, but we seek to constantly grow and improve and believe we can do it! We carry the following brands: Morewood, G-Form. cSixx, Loaded, K9 Industries, KS, Slickoleum, Burgtec, Kodex, Ass Savers, Toba and GripRings.
Lilyfield, New South Wales, 2040, Australia
We are the exclusive distributors for Magicshine and Literover Lights in Australia and New Zealand
76c Maroondah Highway, Ringwood, Victoria, 3134, Australia
'Rich', by which we mean rich in quality, style and performance, and 'Gearing', as in the offering of kit and equipment. As an Ambassador and Brand Guardian for quality bicycle equipment & apparel companies who are seeking to gain presence in the Australian Market, 'Rich Gearing' serve to drive brand awareness through key retail outlets, sponsorship opportunities, obtaining editorial space and by attending shows, events and races on your behalf. Where the services of an ambassador or agent are inappropriate or unnecessary an introductory service is offered whereby a suitable and desirable outlet will be selected and introduced to the […]
Fairlight, New South Wales, 2094, Australia
Australian supplier of Small Bike Video Cameras
6-8 Waterloo Street, Narrabeen, New South Wales, 2101, Australia
Freelap Australia is the sole distributor of Freelap Timing gates in Australia. Freelap Australia caters for markets such as Cycling, MTB and BMX, Track and Field, Alpine Skiing, Swimming, Team Sports and Schools WHAT IS FREELAP? Freelap is the industry leader in wireless timing systems for training for multiple athletic and sports timing applications such as Ski racing and Snowboard racing, Track & Field, MTB, BMX, Speed training, Agility Drills, Football combine and a variety of other activities that require accuracy and functionality like only Freelap timing can provide! Its accuracy, ease of use and affordability makes Freelap your #1 […]
PO Box 3119, Aberfoyle Park, South Australia, 5159, Australia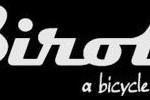 We are a young, dynamic company who are quickly establishing a reputation for providing modern fresh designs coupled with the traditional values of quality workmanship and excellent value for money. We make fixed gear bikes, city bikes & traditional Dutch style transport bikes, but we also make bespoke bicycles to order and have partner companies and production facilities all over Asia.
7 Allandale Grove, Belgrave, Victoria, 3160, Australia