Importers and Distributors
(147)
Sort by: A-Z Newest
282 Scarborough Beach Road, Osborne Park, Western Australia, 6017, Australia
We have one of the most comprehensive ranges in the industry and a reputation for being "in-stock" and giving great service. Bicycle Parts Wholesale has been a wholesaler to the industry since 1984 when it commenced as INCOMEX TRADING. Our founder retired in 2006, selling the business to the current owners.
76-80 Micro Circuit, Dandenong, Victoria, 3175, Australia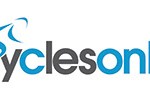 Bicycles Online is the exclusive importer and retailer for the global bike brand, Polygon. We also sell a range of parts and accessories, all through our online store. With highly efficient supply channels Bicycles Online currently supplies large supermarkets, government organisations, hire and fleet companies, with bicycles as well as parts and accessories. 
394 Pittwater Road, North Manly, New South Wales, 2095, Australia
We operate as a bicycle, and bicycle parts & accessories wholesaler supplying Independent Bicycle Dealers throughout Australia and the Pacific Area. Brands Zéfal, Rock N Roll, Cygolite, Sigma, Stolen, Kazam, Onguard, Lizard Skins, Birzman, Tioga, Maxxis, Jagwire
43 Redwood Drive, Dingley Village, Victoria, 3172, Australia
Bike Knack provides parts to the growing belt drive community, as a distributor for Gates Carbon Drive. Bike Knack also provides expert service and repair on all bicycle types, with mountain bikes a specialty. 
61 Lillian Ave, Salisbury, Queensland, 4107, Australia
Bike Stable Imports is the Australian distributor of handmade frame builder Cyfac and exciting accessories brand Arundel Bicycle Co. These two market leading brands are on their own paths to creating the highest quality products without all the marketing fuss of some of the big players. Their philosophies are simple, create the best and rest will follow.
123 Victoria Avenue, Albert Park, Victoria, 3206, Australia
At Bike Box we've always had a simple business philosophy based around stocking an extensive range of quality parts, at competitive prices backed up by an overriding commitment to outstanding service.
11 / 136 Cochranes rd, Moorabbin, Victoria, 3189, Australia
A division of shisham products
23 Attenborough Street, Dandenong, Victoria, 3175, Australia
From the moment you step into the foyer display area of BikeSportz Imports it is clear that this is not just another wholesaler. All our products are professionally displayed for both retail customers and consumers to view. The offices that immediately surround the foyer are staffed by a professional and dedicated team who deal with all enquiries from wholesale to retail, marketing to shipping, warranties to sales and just about anything to do with a growing Australian Bicycle Industry. Step into the board room and you are greeted by framed, autographed jerseys from the likes of Marco Pantani, Mario Cipollini, […]
23C-23D Industrial Drive, Braeside, Victoria, 3195, Australia
Welcome to Bikesportz Imports, one of Australia's largest and most successful importers and distributors for the Australian Bicycle Industry. We pride ourselves on having one of the leading stables of market leading bicycle and bike parts and accessories brands in the country. This family of top quality bicycle products is backed up by an enthusiastic and professional team of genuine cycling enthusiasts. A family of brands BikeSportz prides itself with having one of the leading "families" of brands in the Australian bike industry. All of them are "A" brands or indeed, market leaders. The quality, image and strive for excellence […]
PO Box 989, Braeside, Victoria, 3195, Australia