Importers and Distributors
Sort by: A-Z Newest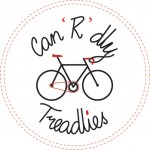 Single Speed & Fixed Wheel Bicycles, CanRdly Treadlies is the distributor for State Bicycle Co Products in Australia
P.O. Box 641, Redcliffe, Queensland, 4020, Australia
Capo? was founded in 2004 in the San Francisco Bay Area of California, a region well known for its rich cycling heritage. The distinctive, European-inspired collection was launched by two visionary cyclists in response to the growing need for a new brand of modern cycling apparel. Capo focuses on meeting the needs of the serious cyclist by providing a complete collection of next-generation, active and lifestyle cycling apparel offering technical performance, superior comfort, and progressive style. Passionate cyclists know that cycling is no longer just a sport-it's a lifestyle. Whether your cycling lifestyle demands contemporary in-line apparel, exclusive custom apparel, […]
PO Box 250, Paddington, New South Wales, 2021, Australia
Imports a wide range of bicycle products including Allay, Azionic, American Classic, Kryptonite, Lizard Skins, MET, Selle Italia, Smith and Topeak.
11b Grand Ave, Camellia, New South Wales, 2142, Australia
Catalyst Imports has been reported as being sold.
Tahmoor, New South Wales, 2573, Australia
Phillips bicycles, tricycles, scooters and unicycles are one of the major brands that the company distributes throughout Australia and around the world. The Phillips brand has provided many generations, an introduction to cycling fun. CPI has continued to build on its strong base of cycle parts and accessories, operating a world wide sourcing policy, aiming to bring the bicycle user in Australia the world's best brands.
55-63 Denbeigh Street, Moolap, Victoria, 3221, Australia
Ciocc, (say like CHEE-OH-CH) for the passionate cyclist, is a brand that recalls the early days of the great Italian handcraft tradition of road frames. It was 60 years ago that CIOCC, working from a small artisan shop, produced high quality frames for some very demanding pro riders. Sixty years later, CIOCC is still visible in the professional ranks as a confirmed leader in the world of road bike frames. Stefano Bonati, Cesare Biondi and Biffi Giuseppe – owners of Ciocc – realise the importance of the company's origins, traditions and attention to detail. Ciocc is a market leader of […]
207/187 Graham St, Port Melbourne, Victoria, 3207, Australia
Classic Bicycles is an Australian owned import and wholesale company We have a wide range of bicycles, covering BMX, Mountain, Comfort, Cruise ,Youth, Hybrid and Road Bicycles along with an extensive range of parts and accessories which includes a comprehensive range of helmets. This gives us the ability to service the majority of Independent Bicycle Stores around Australia. We have a dedicated sales team servicing all of Australia, with a mobile van stacked with many of our parts and accessories operating in Queensland and Northern New South Wales offering freight free parts and accessories to your door. Classic Bicycles is […]
P.O. Box 688, Helensvale, Queensland, 4212, Australia
Como Bike is a leading premium importer of high quality European cycling brands. We carry Carrera Bicycles, RAR wheels, Carbon-Ti components, Dopogara 'after race' clothing, Z3r0d triathlon, Pissei custom & collection clothing, DMT Shoes and OutWet & RACE undergarments.
PO Box 511, Curtin, Australian Capital Territory, 2605, Australia
Composite Sportz is closed for business, , South Australia, 0, Australia
P.O. BOX 444, Miami, Queensland, 4220, Australia